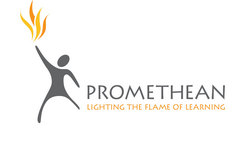 Giving teachers the support, the training and the types of tools that make sense for the classroom, we can help teachers and students in schools around the world.
Alpharetta, GA (Vocus) October 21, 2010
Findings from a robust, two-year study released today further confirms that effective teaching practices combined with interactive classroom technologies significantly boosts student academic performance.
Almost 5,000 students and 120 teachers from a broad range of schools and districts contributed to the study. For the second year in a row, the research found that student achievement is higher (16 percentile points) when teachers use interactive instructional tools. Conducted by Dr. Robert Marzano, a former English teacher with almost 30 years of education research experience, this multi-year study is both mathematically sound and statistically robust.
"Unlocking the mystery of learning is something everyone in the education industry has been studying. The trending data from Dr. Marzano's work is encouraging and supports our belief that when impactful teaching practices are supported by with technology, students will respond. They will engage and they will learn more," explained Jim Wynn, Head of Education for Promethean, Inc. "Giving teachers the support, the training and the types of tools that make sense for the classroom, we can help teachers and students in schools around the world."
For the past two years, the study examined the performance of two student groups who were taught using the same lesson – one equipped with the Promethean's ActivClassroom – a complete suite of interactive tools and resources designed specifically for learning – and one without. Results over these two years were consistent – student achievement was higher when lessons were delivered using Promethean's interactive technologies.
Beyond student gains, the study highlighted two critical components to boosting academic performance:
1. Adequate professional development and training for the educators.
Teachers who were more confident using the technology and actually used it in the classroom saw greater student gains. While the industry agrees that teacher training and professional development is critical, Dr. Marzano's research has, for the first time, drawn a direct and positive correlation between Promethean's technologies, training and instructional practice.
2. A holistic solution comprised of multiple complementary components.
"A critical element of the study was to look at a complete solution to support every aspect of teaching and learning – rather than just components. The findings, over two years, are clear – a complete and comprehensive solution is most effective in delivering results," explained Wynn.
The technology-rich classrooms used for the study were all equipped with a Promethean ActivClassroom, a system where each component serves a unique, but complementary, function in the teaching and learning process. This integrated solution includes an interactive whiteboard (ActivBoard), ActivInspire software suite; student assessment devices (ActiVote and/or ActivExpression), digital tablets (ActivSlate), and online classroom content (ActivContent found on Promethean Planet). All teachers who participated received both in-person and online professional development by Promethean's high quality professional development team.
Complete copies of Dr. Marzano's report can be found online at: http://www.prometheanworld.com/research.
About Promethean
Promethean is a global education company committed to supporting teaching and learning. Our focus is on student centered and collaborative learning. We do this through our integrated technology, training, content and assessment solutions that help teachers meet individual student needs. Our products are used in more than 500,000 classrooms around the world, and Promethean Planet, the world's largest interactive whiteboard community site, provides its almost one million members access to around20,000 free teaching resources. With corporate headquarters in the U.K. and U.S., Promethean has offices in nine countries and is listed on the London Stock Exchange as Promethean World Plc (ticker symbol 'PRW'). http://www.prometheanworld.com.
###