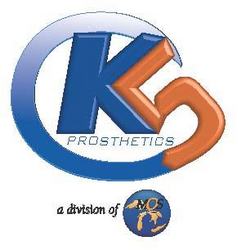 Maximize independence…through timeliness, quality and a caring personal touch.
Livonia, MI (Vocus) October 26, 2010
A world first, the PROPRIO FOOT knows what it is doing. It recognizes changes underfoot and responds immediately. So, if someone starts walking down stairs for example, it adjusts the angle of the ankle at exactly the right moment. When walking up a slope, it automatically lifts the toe up that little bit further to clear the ground and then positions itself at a correct angle for the gradient, ensuring each step feels as natural as can be. The PROPRIO FOOT adjusts the ankle to help people both sit down and stand up again more easily. Overall, the effect is a feeling of improved proprioception – a conscious feel for where the foot is and what direction it is moving in. Our next Proprio Foot Evaluation Day will be November 2, 2010 in our Livonia office. Please call 800-592-2929 anytime for a free evaluation or email appt(at)moshealth(dot)com to make an appointment.
K5 PROSTHETICS is the ideal company to offer the PROPRIO FOOT to the prosthetic community. They provide the technical expertise and unparalleled services to the amputee community, assuring that every patient in its care achieves their K5 PROSTHETICS potential: Ambulation without Limitations.
With a robust thirst for advancing both clinical and technical research, K5 PROSTHETICS is constantly advancing the industries knowledge base in terms of gait analysis, amputee strength, endurance and flexibility, prosthetic fabrication standards, cutting edge bionic componentry and clinical education for fellow healthcare team members. In conjunction with the world's leading prosthetic manufacturers, K5 PROSTHETICS' is frequently consulted on tomorrow's products, today. K5 PROSTHETICS, has acquired a national patient following and plans to expand globally to provide superior patient care.
K5 PROSTHETICS has successfully partnered with over 100,000 patients and staffs its ABC certified facilities with ABC certified clinicians, residents and technicians. With over 300 years of prosthetic industry experience across its clinical team and clinical certification in dozens of specialized prosthetic product niches, there is no challenge that K5 PROSTHETICS can't overcome. To learn more about K5 PROSTHETICS, visit http://www.K5PROSTHETICS.com.
About MOS
MOS was founded in 1994, and is an ABC accredited and FDA registered provider that specializes in the design, fitting and fabrication of custom orthotic and prosthetic (O&P) devices. All nine MOS locations throughout the Great Lakes State are accredited by the American Board for Certification in Orthotics and Prosthetics (ABC). MOS is committed to helping patients regain their mobility and independence. The company's mission is to "Maximize independence…through timeliness, quality and a caring personal touch." To learn more, visit http://www.moshealth.com.
Contact Info: Reema Abdelnour, Marketing & Communications Manager, 734-513-8205 x139.
# # #