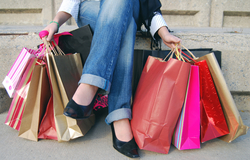 Enjoy the best of both worlds with this package
San Francisco, CA (Vocus) October 22, 2010
Just in time for holiday season, California Tours of San Francisco presents the perfect escape, combining quality time in bustling downtown San Francisco's world-class shopping district, a visit to the outlet malls of Napa County, and a relaxing private tour of the wine country that includes tastings at renowned wineries and a visit to the world-class Spa Solage (voted #1 spa in the Americas and the Caribbean by Condé Nast Traveller).
"Enjoy the best of both worlds with this package," said William Kim, general manager of California Tours. "In just five days, our package allows travelers to visit picturesque San Francisco, with time for holiday shopping and sightseeing, and then escape to California's famous wine country for more shopping and a taste of the region's wines."
Begin in beautiful San Francisco with a stay at the Hotel Nikko, in the heart of the Union Square district, and just steps away from world-class shopping at Bloomingdale's, Gump's, H&M, art galleries, local boutiques, discount stores, and much, much more. A private city tour visits favorite sights and catches magnificent views that large tour buses can't access.
"Guests hoping to get Christmas shopping done will be pleasantly surprised by the huge selection of stores all within five blocks of the hotel," Kim said. "From boutique clothing stores to home decorating shops, visitors can find it all in San Francisco's downtown."
After two nights in San Francisco, travelers escape the bustle of the city for the tranquil paradise of California's wine country, located just an hour north. The private tour visits world-famous wineries and their beautiful properties, allowing travelers to learn about the wine-making process and taste world-class wines. After touring two wineries in Napa and Sonoma Valleys, travelers check in at Solage Calistoga Resort and begin the spa portion of their stay. Travelers can relax in Spa Solage's geothermal mineral pool, enjoying a complimentary dinner at the resort's Michelin-rated Solbar restaurant.
Guests continue to unwind the following day with a full-service visit to Spa Solage, including a mud treatment and massage. The mud treatment, a new version of the popular mud bath, allows guests to apply their own warm "mud cocktail" to their skin. They are invited to rest in their private heated lodge, and, when done, to rinse off in Spa Solage's geothermal mineral water bath. The mud treatment, followed by a massage, leaves guests fully relaxed and ready for the next part of their adventure.
Next, travelers taste sparkling wine paired with cheese and fruit on Mumm Napa's outdoor patio. Resting under oak trees, and featuring a view of rolling hills covered with vines, guests will want to linger as long as possible at this idyllic retreat.
On the way back to San Francisco, travelers can choose to stop at the Napa Premium Outlets. Because the Wine Country tour is completely private, travelers are able to spend as much time as they like shopping. If they prefer to return to San Francisco earlier, the Napa Premium Outlets can be skipped in favor of more time in Union Square.
"We put a lot of thought into this package, and want to give our clients exactly the vacation they've been looking for," said Kim. "We minimize the stress that often comes with trip planning and traveling, so that when our guests return home, they have enjoyed a truly wonderful experience."
Prices will appeal to a variety of vacationers, and upgrades and options are offered for each package. The new packages are available immediately, and trips can start any day of the week. Bring one or more friends along and receive a ten percent discount on your trip.
To book a vacation and for complete information, visit http://www.california-tour.com or call toll-free 877.338.3883.
About California Tours
Based in San Francisco, California Tours is a registered, full-service, destination management company and tour operator. Every California Tours client gets hands-on personal attention from professional staff with over 20 years of related experience. For more information or to book a vacation, visit http://www.california-tour.com or call toll-free 877.338.3883.
###