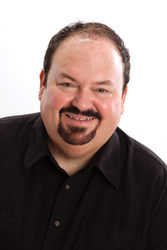 You must spend money to make money. Titus Maccius Plautus
Dallas, TX (PRWEB) October 25, 2010
E. Kory Stafford, President of AMUSA Commercial Capital said today, "It is official, the Small Business Jobs Bill HR 5297 is operational as of October 1, 2010 and applications for these new funds may be submitted. This Bill gives SBA $505 Million to fund as much as $14 Billion in lending to small business thru December 31, 2010. Note: If not utilized these funds expire at year end."
E. Kory Stafford has been doing commercial lending for over 25 years and is President of AMUSA Commercial Capital, a Dallas based Commercial Lending Brokerage and Consulting Firm. AMUSA is currently focusing its efforts on SBA Lending as "the environment has never been more conducive for small businesses to obtain much needed capital to grow their businesses," says Stafford. He also says "interest rates and terms have never been better."
Major elements of HR 5297 are as follows:
Size Eligibility: To be eligible, an applicant must have a net worth of not more than $15 Million and have an average, after tax earning of not more than $5 Million per year for the two full fiscal years before the application is submitted. Note: In the past, SBA has used tax base records for these computations.
Fee Savings: SBA is waiving the guaranty fees on loans approved by December 31, 2010:

On a $5 Million dollar 7(a) Loan, a borrower could obtain a fee savings up to $166,250.
On a $5 Million 504 2nd Mortgage Debenture Loan, the Third Party participation fee and CDC Processing fee are eliminated, saving the borrower approximately $106,250.
Loan Amount: SBA 7(a) Loans may now be up to $5 Million to any small business borrower.
SBA 504 2nd Mortgage Debentures may now be up to $5 Million ($5.5 Million for manufacturers). This allows the 504 project sizes to grow to $13 to $17 Million dollars with the borrower's equity being 10-20%.
Interest Rates: The debenture pricing for October 2010 was completed today and the SBA 504 rate is 4.95% -- fully amortizing and FIXED for 20 Years.
Another major enhancement to the SBA 504 Loan Program includes:

Debt refinancing of fixed assets Now for the first time debt refinancing (without expansion) is allowed using a SBA 504 loan! In other words we can now offer 90% LTV on Owner User Commercial Real Estate Loans.
Stafford says that a small business can obtain an SBA loan in as little as 30 to 45 days through AMUSA Commercial Capital.
###