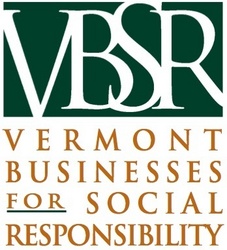 Through their leadership positions, Senators Illuzzi and Miller continue to develop thoughtful and productive state economic development policy, even in these challenging budget times
Burlington, VT (Vocus) October 21, 2010
On November 9 at its 18th annual fall conference, the Vermont Businesses for Social Responsibility (VBSR) will present its annual Legislators of the Year Awards for 2010 to Senators Vince Illuzzi (R), Essex-Orleans County, Chair, Senate Economic Development, Housing and General Affairs and Hinda Miller (D), Chittenden County, Vice-Chair, Senate Economic Development, Housing and General Affairs. These awards recognize their exceptional work to promote socially responsible business practices in Vermont.
In 2010 Senator Illuzzi demonstrated conviction and courage in taking the deficit in the Unemployment Insurance (UI) Fund head on, and passed a bill out of his committee that offered a viable solution. Without his leadership it is unlikely a bill would have passed this legislation session, and passage of a UI bill was a top legislative priority for VBSR. In 2009 Senator Illuzzi also worked with VBSR to ensure passage of the Farm to Plate Investment Program law.
Senator Miller was chosen as a VBSR 2010 legislative leader due to her passion and commitment that ensured passage of the Vermont Benefit Corporation bill. This VBSR-led initiative enables the creation of a new corporate form offering entrepreneurs and investors the option to build and invest in businesses that meet higher standards of corporate purpose, accountability and transparency. Senator Miller's hard work and advocacy for this bill ensured it passed in the year it was introduced, a significant accomplishment.
"Through their leadership positions, Senators Illuzzi and Miller continue to develop thoughtful and productive state economic development policy, even in these challenging budget times," said Andrea Cohen, VBSR's executive director. "We appreciate their calm hand and steady commitment to building on Vermont's assets and unique strengths."
These awards will be presented on November 9 during VBSR's 18th annual Fall Conference, being held this year at Mount Snow's Grand Summit Hotel. Keynote speakers will include Brenda Palms Barber, CEO of North Lawndale Employment Network and Founder and CEO of Sweet Beginnings, LLC; and Alex Gyori, General Manager of Brattleboro Food Co-op. Registration is $75 for VBSR members, $90 for non-members and $50 for students. Online registration is available at http://www.vbsr.org.
###