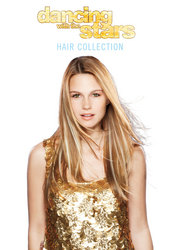 Constantly mesmerized by the Dancing with the Stars hair on TV? Fans around the world can take home their beautiful salon inspired highlights without the money or the commitment!
Santa Ana, CA (PRWEB) October 27, 2010
Voguewigs.com announces the Dancing with the Stars Hair Collection. Hair lovers can now take home some of the hottest looks in Hollywood! Voguewigs.com is proud to introduce five dazzling hairpieces that can take anyone from ordinary to extraordinary in an instant. The Collection also includes two hair extensions that will transform dull hair to glamorous trestles. So, whatever the occasion is; whether it's a night out on town or practicing some ballroom dancing at home, Dancing with the Stars Hair has something stylish and affordable for everyone to choose from.
Looking to add some extra length or volume? Then look no further because Dancing with the Stars Hair Extensions is the best way to go! The Go! Go! Girl clip-in hair extension is a 19" multi-level, layered piece which gives an instantly fuller head of beautiful hair without having to work with tons of individual wefts. This piece is so simple and easy to use fashionistas are never going to want to take it off! Since this is made with Tru2Life heat friendly synthetic hair, it can be curled or straightened just like human hair.
Constantly mesmerized by the Dancing with the Stars hair on TV? Fans around the world can take home their beautiful salon inspired highlights without the money or the commitment! Starlights clip-in hair extension adds 18" of beautiful length and creates stunning highlights. This is the perfect solution to add some beautiful highlights or lowlights without the expensive trip to the salon. These extensions can be put in and taken out in a matter of seconds so it's ideal for any lifestyle. And since it's made with real human hair, styling options are endless!
One of the hottest trends in Hollywood is the bang, and with the Bango Tango clip-in bang are bound to turn some heads on and off the dance floor. This 5.5" Dancing with the Stars hairpiece achieves the "red carpet look" without having to really go "under the scissor". It features 3 pressure sensitive clips: two that tuck into the front hairline and one that attaches to the back of the piece making a simple and secure fit.
Having a bad hair day or running late to a special event? With Dancing with the Stars Hair go ahead and snooze a little longer! The Bellissma fishtail headband is a quick trick for on-the-go beauty. Available in tons of radiant shades so that every woman can find her perfect color. Its elastic band provides comfort and a proper fit for any head shape. What a quick and affordable way to look fashion forward with this cute addition.
Everyone could use a little extra spice to their pony. The Flirtini slip-in comb is a Dancing with the Stars Hairpiece that every woman should own! This clip-in extension is made up of 18" of beautiful, soft cascading waves. Its 3" wide comb makes it a breeze to enhance a half up do or lengthen a pony tail. Show off any personality by wearing it sexy and straight, wildly wavy or even twist it up into an elegant ballerina bun.
The SalsaLoosa Hair wrap is the icing on the cake for a wedding or special event. This Dancing with the Stars hairpiece can be worn as cascading tendrils, chignon or even as a wavy wrap! Made with True2Life fibers it can be curled or flat ironed. It's hassle-free and best of all; pictures will come out looking picture perfect even after dancing all night long! Forget hassling with rollers and bobby pins. This versatile hair wrap perfects the piece-y pony look that all the celebs adore!
It's a look we've seen all season long and most women have all spent hours trying to perfect. Put the hairspray down and get an instant bun with the Glamarama clip-in comb hairpiece. This Dancing with the stars hairpiece recreates beautiful up dos, high chignons and low chignons in less than a minute. Made with Tru2Life fiber this can be curled or worn sleek and straight by using thermal tools.
With the new release of Dancing with the Stars Hair Collection its now easy recreate each and every one of the gorgeous looks we see on TV. Dancing with the Stars Hairpieces and Extensions provide the finishing touch of pizzazz to top off any outfit. So, now that the secrets out, show off that stunning new 'do and dance the night away in confidence!
About Voguewigs.com:
VogueWigs.com is a rapidly growing e-commerce company that strives for excellent customer service as well as providing the best collection of wigs offered out on the market today. At Voguewigs.com, its our priority to be the first to provide the latest in wig styles. With the best hand-selected collection of wigs and the most attentive customer service a wig buyer can experience on the net. Founded 10 years ago, this fast-paced and modern company has eyes set to provide the wig and hair community with only the best quality wig and hair products out on the market. Located in Southern California, Voguewigs.com is in a central location to be in the loop about latest styles, trends pertaining to fashion and hair for women, men, and children. Our highly trained staff can offer suggestions based on face shape and skin tone via email, live chat, and phone. With our extensive experience in the beauty industry and hands-on expertise, Voguewigs.com is undoubtedly the best in service and selection for wigs and hairpieces on the internet.
Contact:
For more information on the Dancing with the Stars Hair Collection, please call 1-888-727-9447, or also visit http://www.voguewigs.com.
###