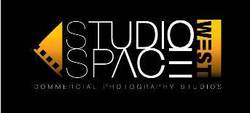 City-styled,but based in suburban Chicago, Studio Space West opens its doors on October 25th to offer a complete professional commercial rental photo studio for the photography community. The facility features a 24x20x12 dual wall cyclorama (cyc wall).
Carol Stream, IL (PRWEB) October 24, 2010
Dana and Bruce Plazyk, long-time Carol Stream business owners and entrepreneurs announce the opening of their new venture, Studio Space West, a commercial photography rental studio which will open its doors on September 25th. A grand opening open house is scheduled on the same day from 11:00 a.m. until 8:00 p.m. beginning with a ribbon-cutting ceremony officiated by Carol Stream Mayor Frank Saverino and The Carol Stream Chamber of Commerce.
Studio Space West has been designed to provide a professional setting for photographers, advertising agencies and catalog production companies seeking short term rental of a professional studio. The facilities include a 24' x 20' x 12' dual wall cyclorama (cyc wall), various backdrops, a make-up/dressing area and professional grip and lighting equipment, among many other amenities. In addition, the studio will host photography clubs and offer special rental rates for photography students. Future plans include holding classes, workshops and photo exhibitions.
The studio's suburban Chicago location offers a welcome option to big-city studios by providing ample parking, a 13' drive-in door, 18' ceilings and proximity to O'Hare Airport and professional camera and lighting equipment rental companies. The Village of Carol Stream is considered part of Greater Chicago, and offers many services to the visitor, including shopping, restaurants, hotels, prop rentals and office supplies. Studio Space West also works with other professionals in allied industries, such as hair/make-up, production and post production, and model agencies to provide their customers a complete set of services.
Studio Space West clientele includes photographers specializing in product photography, industrial photography, editorial, advertising and catalog photography, fashion and art photography, headshot and portrait photography, wedding photography, family portraits, children and pet photography and school and club photography. The studio will also cater to videographers not requiring a sound-proof facility. The studio will be available for rent 7 days a week excluding holidays.
Studio Space West is located at 470 Mission St., #11, Carol Stream, IL 60188.
# # #