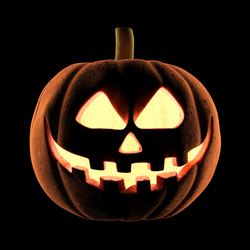 Weston, CT (PRWEB) October 22, 2010
Created by Shifting Blue specifically for the iPad, and taking full advantage of the device's stunning display and high fidelity audio capabilities, A Haunted Halloween HD serves double duty as both an animated Halloween decoration and a professional soundscape generation tool.
A high resolution animated Halloween landscape populated with a cast of touchable Halloween characters allows users to interactively create and control spooky soundtracks for their Halloween festivities.
More than a collection of disparate sound effects, A Haunted Halloween HD allows users to layer assorted CD-quality sounds upon one another, over a variety of complementary, and eerie, looping background sound tracks in order to create a customized and ever changing cinematic Halloween soundscape.
An easy to configure Autoplay mode allows users to specify approximately how often each individual sound should play over the selected background loops so that the app can be left running unattended to create a constantly varying Halloween soundtrack.
The soundscapes generated by A Haunted Halloween HD, while ominous in tone, do not include sounds representative of violence or intense horror and are, thus, appropriate for a wide range of audiences.
A Haunted Halloween is available now via Apple's iTunes App Store for $1.99.
The iTunes App Store link: http://itunes.apple.com/us/app/a-haunted-halloween-hd/id398253697?mt=8
YouTube video demonstration: http://tinyurl.com/235jm42
Shifting Blue home page: http://www.shiftingblue.com
###