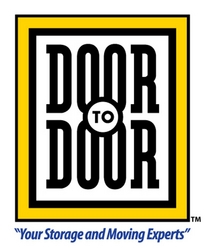 Paul has brought Door to Door safely through some very rough economic times
Seattle, WA (PRWEB) October 23, 2010 -
Door to Door™, a leading national provider of portable container storage and moving services, has named Paul Reed as interim chief executive officer.
Reed joined Door to Door Storage, Inc. (http://www.doortodoor.com) as chief financial officer in 2007 when the company was in severe financial difficulty and led the company through this difficult period.
During his tenure, he managed the financial restructuring that resulted in a successful equity capital round in September 2008 to pay off all company debt--while in the midst of the national financial meltdown. He was also instrumental in the acquisition of two competitors in 2009 that increased Door to Door's market share.
Reed's impressive achievements include the co-founding of Seattle Coffee Company, the parent company of Seattle's Best Coffee, where he also served as chief financial officer. In March of 2010 he was the recipient of the Puget Sound Business Journal's prestigious CFO of the Year Award in the small private company category.
"Paul has brought Door to Door safely through some very rough economic times," said Bennett Dorrance, Chairman of Door to Door. "His integrity, vision and focus have helped ensure that Door to Door not only survives, but thrives. This benefits our customers, employees and the communities we serve."
About Door to Door Storage, Inc.
Founded in 1996, Door to Door Storage, Inc. pioneered a convenient, secure and cost effective alternative to traditional self-storage and household moving. Using an environmentally-friendly container design, Door to Door provides options for temporary or long-term storage and moving services for home and business customers.
Door to Door operates in more than 22 U.S. metropolitan markets with its corporate headquarters located in Kent, Washington. For more information, visit the company website at http://www.doortodoor.com.
###