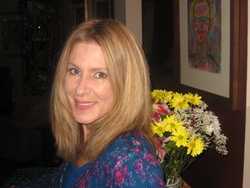 New York Governor Paterson approved the largest and most significant divorce reform since 1989, by enacting laws that will forever change divorce in New York as we know it
New York, NY (PRWEB) October 22, 2010
New York Divorce lawyer Lisa Beth Older (http://www.nycdivorcelawyer.net) weighs in on the New York divorce reform legislation of DRL Section 170(7) that took effect October 14, 2010.
"New York Governor Paterson approved the largest and most significant divorce reform since 1989, by enacting laws that will forever change divorce in New York as we know it," said Older. This occurred on August 13, 2010, as per 2010 Sessions Law News of NY, Chapter 384 (S.3890-A).
The new No Fault divorce law in New York does not necessarily require the parties to plead no fault in order to get a divorce. Older, a Manhattan divorce, custody and appellate lawyer, says that the average New Yorker might wrongly assume that this legislative change mandates parties in a divorce case to sue on the sole ground of an irretrievable break down in the marriage. "Ironically, the new law only adds to the various grounds for the filing of a divorce action and does not repeal the other grounds for divorce in New York." Unlike other States that adopted no fault divorce laws, the parties in New York may still sue for divorce under the traditional grounds of adultery, cruel and inhuman treatment, abandonment or confinement in prison. A New York divorce may also grant a divorce after a Separation Agreement that has been signed and acknowledged in a manner required for the filing of a deed and filed with the New York County Clerk for a term of one year, and in fact it is likely that this will remain a popular and practical course of action for parties that wish to settle their differences out of court.
Under the new laws, New York City Divorce Lawyer Older says that at least one party to a New York divorce action must plead under oath that their relationship has been irretrievably broken" for a period of six (6) months. "Ironically," says Older, "this new law only adds to the various pre-existing grounds for divorce." If the parties agree to go this route then "no party has to prove marital fault" and "no one has to air dirty laundry in the courtroom proceeding."
"Divorce in New York is not automatic," says Older. Parties must still file an action for divorce. Apart from pleading grounds, the parties are still additionally charged with addressing all other issues inherent in any dissolution of marriage, such as equitable distribution of property, child custody, spousal support, counsel fees and expert fees. "What is not well known is the fact that Governor Paterson also enacted an additional series of laws that will impact dramatically upon how divorces will proceed once the divorce case is filed in New York Supreme Court. Under this section of law the Judge must order spousal support to the disenfranchised spouse during the action pursuant to a certain formula outlined under DRL Section 236(b) 5-a) (c) (1)where there is a significant disparity as to income of the spouses, or where one party's income is less than 2/3 of the other party's income. The new law also requires that the franchised spouse pay counsel fees and expert fees inherent in any contested divorce case for the disenfranchised spouse in order to level the playing field in the court room. This may be very costly especially where there are children and property and experts are requires, such as psychologists and attorneys for the child and appraisals of real property or licenses."
The New Divorce Act also provides for changes and adds to the factors that a Judge must consider before awarding spousal support in a final divorce Judgment.
###