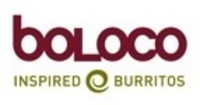 Boston, MA (Vocus) October 23, 2010
Boston-area business people who are engaged in their company's social media outreach – in particular, the role that social media plays in a crisis situation – may want to attend a panel discussion, #CRISIS in the Age of Social Media, on Tuesday, October 26 from 7:30-9:30 a.m. in the Boston Harbor Hotel's North Atlantic Room. Twitter users can follow the panel at the hashtag #SMCPR.
John Pepper, CEO and Co-Founder of Boloco, Jeff Moriarty, VP of Digital Content Development at The Boston Globe, and Perry Hewitt, Director of Digital Communications & Communications Services at Harvard University, will explore how social media has changed crisis communication and PR, and the challenges and opportunities companies now face. Pepper says, "In today's world, it's important to be aware of who's talking about your brand, and what they're saying. Maintaining transparency and keeping the lines of communication open will make a PR crisis that much easier to handle; more like everyday maintenance, rather than struggling to put out a huge fire."
Boloco utilizes social media to keep a close eye on conversations about their brand. The Boloco executive team constantly monitors their customers' tweets, Facebook posts and Yelp reviews to gauge the "buzz" and overall sentiment being voiced about the brand. Every day Boloco strikes up conversations with those who want to know more, thank happy customers, and reach out to those with complaints. Often they will offer make goods to disappointed patrons, encouraging them to revisit Boloco and make up for a disappointing experience.
Pepper is a strong believer in open, honest communication. He notes that, "Communications between businesses and their customers is now real-time. If someone tweets about your firm, you want to know about it, and engage that person, with a sense of timeliness and even urgency if it's warranted. Embrace social media as a new listening and learning tool, and it's all upside. Not being prepared to interact in social channels, on the other hand, can lead an organization into some really dark corners, particularly in a crisis situation."
Boloco is a Boston-based chain of 16 restaurants located throughout New England that serve traditional and inspired burritos, bowls, salads, smoothies, and shakes using a blend of bold, inspiring and often unexpected ingredients. Every order is made to the specific wishes of each guest. Boloco was the first chain of restaurants in New England to become Certified Green™ by the Green Restaurant Association – most popular of its latest initiatives in sustainability are naturally-raised meats, potato starch utensils, and bamboo bowls. To join the conversation, visit twitter.com/boloco, facebook.com/boloco or visit http://www.boloco.com.
# # #