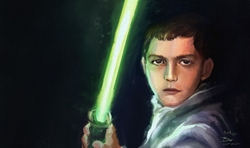 We went for a no compromise approach to achieve a highly optimized drawing and painting experience for ArtRage on the iPad
New York, NY (Vocus) October 23, 2010
Ambient Design Ltd. is sponsoring the first annual MobileArtCon at NYU ITP (Interactive Telecommunications Program) at the Tisch School of the Arts, October 22-25, 2010 in New York, NY. Organized by the iAMDA (International Association of Mobile Digital Artists), the conference is bringing visual artists, designers, musicians and app developers together from around the world to discuss art and music created on handheld touchscreen devices (iPhones/iPads, etc.) from a creative, technical and historical perspective. The event features artist presentations, app demonstrations, and forums by app developers.
"It is a delight to see Artrage on the iPad. I come from a more traditional media background, so this app suits my creative process perfectly. This app takes fingerpainting to the next level, you wouldn't imagine real paint emulation like this to be possible on the iPad. That is why we are so excited to have Ambient Design support MobileArtCon!" said Mia Robinson, Co-Founder iAMDA.
The event follows upon the recent update for ArtRage™ for iPad app by Ambient Design Ltd. ArtRage for iPad takes the award winning technology of the ArtRage desktop versions and packages it into a creative, artistic experience tailor-made for tablet computers.
"We went for a no compromise approach to achieve a highly optimized drawing and painting experience for ArtRage on the iPad," said Andy Bearsley, Ambient Design's Co-Founder and Technical Director. "ArtRage for iPad brings the user a real paint feel with wet watercolors, as well as industry-standard blend modes on tools and layers."
ArtRage provides the highly satisfactory experience of creating with digital watercolors along with a broad selection of other digital art tools. It has digital oil paints that realistically smear and blend on the canvas and watercolor strokes that merge to create soft, wet gradations. Each different tool interacts on the on-screen digital canvas the way it does in traditional art settings. The iPad user interface allows artists of all levels to unleash their creativity and to spontaneously draw, sketch, and paint.
"Once you experience ArtRage, you cannot live without it anymore," says Sarah Brody, Principal at Sarah Brody Design, a Silicon Valley-based, human interface design consultancy. "Now I will never miss an opportunity to express myself artistically with my iPad with ArtRage installed on it. With ArtRage you can almost smell the paint and feel the paper's texture."
Classically trained artists will readily adapt to the intuitive user interface of the digital versions of their tools like pencil, chalk, watercolor and oil brush, paint tubes, palette knife and airbrush, as well as canvas and paper. Children, K-12 students, and aspiring artists are comfortable getting started with painting and drawing. Files can be swapped with desktop versions of ArtRage on Mac and Windows for additional professional features and collaboration.
The desktop versions ArtRage 3 Studio and Studio Pro contain all features of the iPad version, along with additional tools such as stencils, rulers, stickers, sticker spray, glitter tools, custom color palettes and more. ArtRage is available on Windows and Macintosh, and it supports Wacom tablets and Interactive White Boards (IWB). ArtRage 3 Studio is also optimized for the new popular Windows 7 multi-touch screens.
In addition, photo files can be imported and converted into paint, reworked in oil or watercolor or serve as reference images while drawing. With its image tracing capabilities, ArtRage can select colors automatically for every new stroke. The ArtRage family of software products provides an affordable electronic canvas with a range of tools, colors, and palettes never seen before while maintaining the art studio experience familiar to artists, hobbyists, and casual painters.
For the duration of the conference – October 22nd through the 25th, 2010, ArtRage for iPad is available for the promotional price of US$3.99 as compared to its normal price of US$6.99 at the Apple iTunes Store.
About iAMDA
The International Association of Mobile Digital Artists promotes and supports artists who utilize mobile digital media to create art ranging from paintings, photography, mixed media and music. Media includes cellphones, mobile tablets (ie. iPods/IPads), mobile graphic tablets or any other mobile wireless device(s). The organization is committed to supporting these artists through the development of educational resources, programs, workshops, conferences, and promotional events (ie, group exhibitions). For more information on iAMDA, please visit: http://www.iamda.org.
About Ambient Design Ltd.
Ambient Design Ltd. is a New Zealand-based global software development and publishing firm, specializing in creative applications and user interfaces for artists of all ages and all levels of competency: professionals, hobbyists and students. The principals have over 40 years experience in combining complex image processing algorithms with an easily accessible user experience. Ambient Design Ltd. was founded in 2000 by Andy Bearsley and Matt Fox-Wilson, formerly of MetaCreations, the developer of Painter, Bryce and Kai's Power Tools. Ambient Design's products are available in 12 languages and have been downloaded over 10 million times.
To learn more about Ambient Design and ArtRage and buy the desktop versions of ArtRage, please visit: http://www.artrage.com.
Additional Resource Links:
ArtRage for iPad Main Page: http://www.artrage.com/artrage-ipad-main.html
ArtRage for iPad Features: http://www.artrage.com/artrage-ipad-features.html
Media Contact:
press(at)artrage(dot)com
ArtRage, Ambient Design and the BrushMan logo are trademarks of Ambient Design Ltd. All other trademarks are property of their respective owners.
###