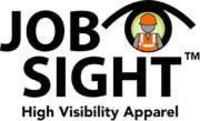 "Tingley Rubber adapted materials and designs used for sports and recreation clothing to meet the needs for work wear. The result is high visibility apparel with improved comfort and style," says product manager Brian Nutt.
(PRWEB) October 25, 2010
Bitter cold nights, snow-driven days, downpours at dusk – road construction and maintenance crews work through them all. The jobs of workers often put them in harm's way when they work on or near roads. Keeping safe in inclement weather requires being seen in poor visibility conditions. New high-visibility apparel solutions can keep workers safe in inclement conditions.
Safety vests are a familiar sight on road-related projects, but they can fall short of optimal visibility and comfort in rough weather conditions. Manufacturers like Tingley Rubber have focused on incorporating ANSI-107 high-visibility standards into new apparel designs that allow for layering and flexibility.
"High visibility apparel doesn't have to be worn over traditional work wear. Your jacket or sweatshirt can be your high visibility apparel. Manufacturers have taken the materials and designs used for sports and recreation clothing, and combined those with the needs for work wear. The result is a variety of high visibility apparel product offerings with improved comfort and style," says Brian Nutt, Product Manager for Tingley Rubber Corp. and its Job Sight™ High Visibility Apparel product line. Nutt is also a member of the International Safety Equipment Association (ISEA) High Visibility Products Group.
The key to these new all-in-one high-visibility products is comfort and flexibility. "When considering what kind of high-visibility product to buy, think about the warmth-to-weight ratio –look for a garment that keeps the wearer warm with the lightest weight materials possible. Other must-haves include a variety of pockets, draw cords and take-up features to meet the needs of different wearers and work site requirements," says Nutt.
Today's high-visibility choices include waterproof, insulated Class 3 bomber jackets for the coldest weather applications. Other options include Class 3 multipurpose, breathable jackets that provide waterproof and windproof comfort. With removable liners, these jackets are designed for year-round use, taking the place of a vest, plus a windbreaker, winter jacket and rain jacket.
As manufacturers roll out new high-visibility products, it's important to ensure that you are choosing the right product for your work site, cautions Nutt. More workers are now subject to the high-visibility standards as a result of 2009 revisions to the Manual on Uniform Traffic Control Devices (MUTCD). All workers within the right of way or work zone must wear high visibility apparel that meets ANSI 107 Performance Class 2 or Class 3 standards. This applies to all roads, not just federal-aid highways and all states must be in substantial compliance by December 2011.
"Be sure you know if you're getting Class 2 or Class 3 apparel by checking the label. It must be clearly marked in order to be ANSI-compliant," says Nutt. Tingley Rubber offers a "Quick Tips Guide to Getting and Staying ANSI Compliant' along with several other high-visibility resources on its website at http://www.TingleyRubber.com.
###