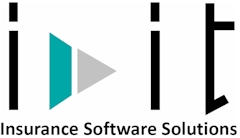 (PRWEB) October 25, 2010
IDIT I.D.I. Technologies Ltd., announces today the general availability of IDIT™ Software Suite Version 8. The new software release delivers numerous functional and technological benefits, enabling general insurance companies to improve product development and sales capabilities with features such as Enhanced Customer Dashboard with Cross/Up Sale indications, fast track claims processing, and a wealth of additional features and technology enhancements.
IDIT™ Software Suite is built on modern Service Oriented Architecture (SOA), which allows the company to continually make significant functional and technological advances benefit general insurance companies around the world. The solution is component-based with core, country and customer layers that deliver greater flexibility, particularly as general insurers continually strive to keep up to date with new legislation and changing market needs.
Yoel Amir, CEO of IDIT Technologies commented, "Our continuous investment in IDIT™ Software Suite, backed by our insurance domain expertise, demonstrates our undisputed commitment for innovation, while increasing the business value we deliver to our customers. This efficient and powerful release contains features that will provide our customers with significant competitive advantages."
Many leading analysts have reviewed IDIT's capabilities and recognize it as a mature, proven, modern general insurance solution. "Many insurers still face serious technology constraints on their new business growth aspirations. Tackling this legacy challenge is now a viable option for insurers, given the modern policy administration systems in the market." said Catherine Stagg-Macey, senior insurance analyst at Celent's London practice.
New in IDIT™ Software Suite Version 8 includes:

Enhanced Customer Dashboard with Cross/Up Sale indications
Integration of Business Process Execution Language (BPEL) and tools for process modeling
Google Maps integration for risk-object accumulation analysis
Straight-through fast track claims processing with follow up agenda
Support for claims with no polices
Support for Claim-Supporting Documents
Upload of structured data via electronic forms created by Word templates
Enhanced Product Rule Engine simulation capabilities
Enhanced Product Factory productivity and promotion tools
IDIT™ real-time performance monitoring
Enhancements to existing IDIT™ clustering solutions & migration
An Enhanced Field Metadata/Validation Wizard
IDIT™ Software Suite is aimed at general insurance companies looking for a new breed of general insurance solution that is both proven and mature, but that also provides flexibility, scalability and the ability for businesses to maintain their individuality and unique market differences.
About IDIT:
IDIT I.D.I. Technologies Ltd. is a global provider of enterprise software solutions for the insurance & financial markets. Our solutions are based on IDIT™ Software Suite – an enterprise software product which integrates the business capabilities essential for any insurance provider.
Founded in 1998, IDIT I.D.I. Technologies is a member of the Formula Vision group (TASE: FVT) and employs over 165 insurance and IT experts across Europe, APAC and Israel. Its clients include Groupama, Eureko, Interamerican, Oranta, MMA, Whittington Direct Asia, PolisDirect, IAK, Vanbreda, RAC Insurance and Direct Insurance Financial Services among others. The company also has a number of strategic partnerships with leading systems integrators and consulting firms such as IBM, HP, PwC, JMR UK, BSB, Ibexi and others.
# # #