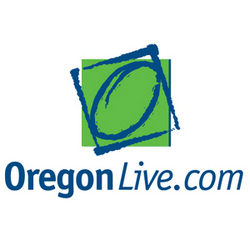 Our free iPhone app is a platform designed to inform and connect our community in a way that is most convenient
Portland, OR (PRWEB) October 26, 2010
OregonLive.com has launched an iPhone app featuring content from the number one Portland news and information website in affiliation with The Oregonian.
The OregonLive.com iPhone app is available for download at no charge in the App Store. The app was developed and launched with Advance Internet and Verve Wireless, and versions of the app for Android and Blackberry devices are planned for future release.
"Our free iPhone app is a platform designed to inform and connect our community in a way that is most convenient," said John Jackson, general manager of OregonLive.com. "Using the iPhone app, OregonLive.com readers can access breaking news, award winning reporting and shop on their phones."
The app includes social features for the audience to share content via Twitter, e-mail and Facebook wall posts. Users also can use their phones to shoot video and photos and submit them through the app to OregonLive.com.
Content on the app includes real-time news, sport and entertainment headlines from Oregon and Southwest Washington, plus community news updates from more than a dozen local cities. It also includes local advertising and links to classifieds listings of jobs, new and used autos, and homes for sale and rent.
When the app is opened, it very quickly downloads articles and stores them in the device so they can be read later, even when the device is not connected to the internet. The app also can be customized for one-click access to the categories that most interest you.
Download the OregonLive.com app from the App Store here.
(OregonLive.com also has a mobile website that can be accessed by going to OregonLive.com on mobile device web browsers.)
About OregonLive.com
OregonLive.com, a subsidiary of Advance Internet, Inc., is the leading local website for news and information throughout Oregon featuring the latest Portland news, business, sports, travel, weather, traffic, shopping and entertainment information. In addition, OregonLive.com has a comprehensive business listings directory, as well as local classified listings for jobs, homes, apartment rentals and autos. OregonLive.com is the online home of The Oregonian.
About Advance Internet
Advance Internet, Inc. (http://www.advanceinternet.com), based in Jersey City, NJ, is a leading creator of highly interactive, online community-based news and information websites created in alliance over 25 newspapers affiliated with Advance Publications Inc. Advance Internet's websites are the number one local news and information online destinations for the markets they serve. The websites include al.com, cleveland.com, gulflive.com, MLive.com, NJ.com, NOLA.com, OregonLive.com, SILive.com, syracuse.com, MassLive.com, PennLive.com, and lehighvalleylive.com.
About Verve Wireless
Based in Encinitas, CA, Verve Wireless, Inc. and their proprietary Verve Local Content Gateway (TM) allow local media companies and advertisers to seamlessly extend their reach into mobile devices across all the major carriers. Verve Wireless currently works with over 700 leading media companies from the US, Canada, and Europe including dailies, radio, local broadcast stations, and online properties. For more information, visit http://www.vervewireless.com.
###