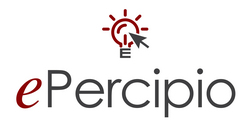 Park City, UT (PRWEB) October 26, 2010
ePercipio, the next-generation software as a service provider, announced today that Jenny Ochtera has been named Executive Vice President of Sales and Marketing.
"Jenny is a proven leader with an inspiring record of performance and success," says Shari Levitin, ePercipio's CEO. "Her energy, passion and strategic approach combines ideally with her longstanding industry relationships. She adds significant strength to our Executive Team and ePercipio's long term business objectives."
Jenny is no stranger to sales and marketing business success. Her impressive career includes 21 years of senior management experience in the resort real estate industry; most recently as Project Director for the Ritz Carlton Club and Residences at Kapalua Bay, driving sales results that led the industry. Previously she acted as Levitin Group's Chief Operating Officer and Vice President of Sales and Marketing and supported the company's ongoing expansion while it exceeded business objectives yearly. As the V.P. of Sales and Marketing for American Skiing Company, Jenny acted as Corporate Broker and led a team of professionals producing more than $400Million in luxury fractional and whole ownership sales throughout North America.
"Jenny and I share the vision for bringing the benefits of ePercipio to businesses and sales organizations across the globe," adds Shari. "Jenny has the knowledge, the strategic expertise and a unique ability to develop client-centric approaches and craft win-win solutions for everyone involved."
Jenny states, "ePercipio is the perfect combination of the right product at the right time. This platform can help so many people increase performance and achieve success on so many levels, for a fraction of the cost normally associated with employee engagement, training and development. ePercipio is poised on the verge of explosive growth and I'm thrilled to be a part of it!"
ePercipio 2.0 is now available for licensing or evaluation. For more information visit http://www.epercipio.com/contact.aspx or call 888-842-7775 outside the US, dial 435-649-0003.
About ePercipio
ePercipio is headquartered in Park City, Utah and is a software-as-a-service provider specializing in the eLearning space by providing a next generation, internet-based, education, training and communication platform. For more information please visit http://www.epercipio.com or call 888-842-7775 (Outside the US, dial 435-649-0003).
###