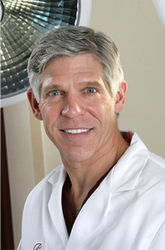 I don't want to look 20 years old, I still want to look like me, but the best I can look for my age
Paramus, NJ (Vocus) October 26, 2010
There has been a recent backlash in Hollywood regarding "overdone" plastic surgery. According to a recent article in the New York Times, casting directors are rejecting actors who have had obvious plastic surgery and are looking for more "natural" looking actors.
Everyday women also feel the pressure to look younger. Many resist surgery due to fears of looking overdone. An experienced surgeon combined with realistic expectations can give you a more youthful, vibrant, and genuine result.
"I don't want to look 20 years old, I still want to look like me, but the best I can look for my age," says a recent patient of The Parker Center.
The Parker Center has always had two main goals for their New Jersey plastic surgery patients, a natural looking outcome and a speedy and painless recovery. Many of our patients are wives, moms, and professional women who want to look their best but not overdone.
"I understand that no one wants to look like a caricature of themselves. That's not what we do here. We help people gain more self-confidence and self-esteem by solving particular problems that they've expressed to me, through surgical or non-surgical procedures," says Dr. Parker.
This subtle, natural look can be achieved with any cosmetic procedure at The Parker Center. Dr. Paul Parker, a board certified plastic surgeon and his team of registered nurses and board certified anesthesiologists are committed to quality surgery and patient satisfaction. His experienced team uses computer imaging, patient education and our exclusive Rapid Recovery Program to ensure our patients a positive surgical experience.
Looking your best at any age is the goal of good plastic surgery. New Jersey patients of Dr. Parker's have experienced this first hand. At The Parker Center we know that cosmetic surgery is a very personal decision, we listen to your goals and tell you what you can realistically expect from any procedure.
While it's improbable to think that Hollywood will completely stop having cosmetic procedures, they certainly seem to be coming around to our way of thinking. A subtle, natural look that gives patients the look of "having their best day" everyday is what surgery at The Parker Center strives for and can do for you. View accompanying photos for natural-looking results of face lift New Jersey and rhinoplasty New Jersey.
###