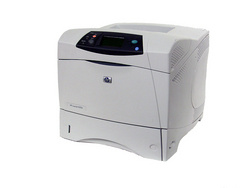 Metrofuser's findings show that the most cost-effective printers right now are not new
Roselle, New Jersey (PRWEB) October 26, 2010
Business printer solution provider Metrofuser (http://www.metrofuser.com) announced the release of the research publication "The Best Office Printers for 2011," an in-depth study which rates printer devices overall in terms of sustainability, functionality, efficiency and cost-effectiveness.
Metrofuser's findings show that the most cost-effective printers right now are not new printers. In fact The Best Office Printers for 2011 were built between 2001 and 2009. Laser printer and MFPs evolved very quickly in the late eighties and nineties. Since then, however, the acceleration of that technological development has slowed down, creating a marketplace opportunity for the consumer – these older models offer a huge range of features, workhorse performance and deliver flawless prints. The report represents the best-in-breed for businesses with varying printing needs.
The Selection Process
Derived from historical service data and research from commonly failed parts this list is a comprehensive yet concise look at the print devices that will help maximize businesses print budgets. The printers selected were chosen for their noteworthy;
Service Reliability
Access to/and Quality of Aftermarket Toner
Aftermarket Toner Market Penetration
Page Yield
Functionality
Number of Users
Duty Cycle
Page per Minute
Street Price
All materials appearing in the Report are in the public domain and may be reproduced without permission from Metrofuser. Citation of the source is required. This report is available for download, [PDF format, 1.1 MB] at http://www.metrofuser.com/HP-LaserJet-Printers.htm or call 888-Fusers-1
Metrofuser remanufactures and distributes laser printer parts, remanufactured printers and offers service training for HP, Lexmark and Canon laser printers. The company offers a broad array of laser printer products from its Eastern and Western distribution hubs including fusers, maintenance kits, boards, and paper handling assemblies. Metrofuser has been named to Inc. Magazine's fastest growing companies for three consecutive years.
###