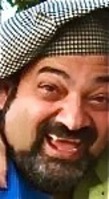 Cape Coral, FL (Vocus) October 26, 2010
The spirit of Thanksgiving is alive and well and will be at the picturesque waterfront setting of the Pavilion at Cape Harbour Marina this Thanksgiving Day. Café Pignoli has announced that on Thanksgiving Day 2010, from noon to 3 pm, a bountiful Thanksgiving dinner will be served at the Pavilion at Cape Harbour as well as delivered to those in need unable to attend the event.
"This is a tradition we had in Boston for over 15 years. We used to feed over 400 people each Thanksgiving and we would like to continue the tradition by offering this to the community of Cape Coral. In these difficult times, it is especially important to bring people together," commented Chef Robert Cardoos, who owns Café Pignoli with his wife Barbara.
To prepare for their guest on Thanksgiving Day, volunteers, donations and sponsors are welcome. Iberia Bank is already on board as a sponsor of the event, however more are needed to bring the spirit of Thanksgiving to life to all who need. Together we can make a difference.
For more information please visit http://www.PignoliCapeHarbour.com, call 239-541-0800 or email Pignoli(at)comcast(dot)net.
###