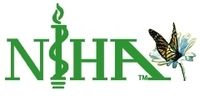 Menopause is a time to reclaim our power, to find our voice and speak out loudly and clearly
Washington, DC (Vocus) October 26, 2010
National Integrated Health Associates, NIHA will hold a seminar, Making the Most of Menopause, on Oct. 30 or November 1, 8, and 15. Presented by a team of specialists, the seminars blend wisdom with a comprehensive range of information that covers the many aspects of menopause. Seminars are designed to provide a feeling of community for all women who might be feeling alone on this journey.
Menopause can be a ten year journey- physically, emotionally and spiritually, and yet so much about this unique time is misunderstood. Women are often confused and unsure about where to go for help and information. Many feel that Menopause is a time to be survived, not embraced. "Menopause is a time to reclaim our power, to find our voice and speak out loudly and clearly," says Annie Hinkley, a Couple and Family Therapy Counselor, and co-presenter of the seminar.
This seminar is divided into three parts, designed to touch on the following key areas:
Part 1: Managing Symptoms
In this session, Cathlene Scoblionko, NIHA'S resident Nurse Practitioner and a Diplomat of the American Board of Anti Aging Health Practitioners, will cover the many symptoms and changes your body could experience as you move from peri-menopause to menopause and beyond. She will share with you ways to cope with these changes through traditional methods and natural alternatives.
Part 2: Appreciate the Journey
From relationships to self-esteem, this session aims to bring perspective and positivity to your journey. Addressing one of the most misunderstood areas surrounding menopause, Annie Hinkley will discuss the predictable emotional and spiritual changes faced by women in this new stage of their lives. Annie is a therapist with a Masters in Couple and Family Therapy who has been helping advise women on their menopause journey since 1997. She will offer tips on how to navigate this passage and step into our power.
Part 3: Looking Your Best
Retain or regain your beautiful self. Style advice from Roy Payne, an internationally accredited stylist who will give advice on how to look your best as your body goes through the change.
NIHA is currently offering this seminar at 2 different times:
WHEN: Choose a 1-Day or 3-Evening Workshop
Saturday, October 30th from 12-5 PM, a 1-Day Workshop
OR
Monday Evenings, November 1, 8, and 15, from 7:00 - 8:30 PM, 3-Evening workshops
WHERE: NIHA
COST: $125 each or 2 persons for $200
Deadline for registration is October 28, 2010.
About National Integrated Health Associates
National Integrated Health Associates (NIHA) is an integrative medical and dental center comprised of medical doctors, biological dentists, naturopaths, and other licensed holistic health practitioners that blend traditional western medicine and complementary and alternative medicine therapies in order to maximize the healing potential of the patient. The integrative medicine model treats the whole person (body, mind, and spirit) and considers factors such as nutrition, lifestyle, dental issues and stress to be important in the management of overall health.
Located in Washington, D.C., NIHA was founded in 1995 as one of the first integrative medical and dental centers of its kind and serves patients in the Washington, D.C., Maryland and Virginia metropolitan area and throughout the East Coast. NIHA is located directly across the street from the Red Line of the Friendship Heights Metro station, and has convenient underground parking. More information can be found on http://www.nihadc.com.
###