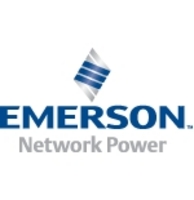 Columbus, OH (PRWEB) October 26, 2010
With data center cooling system energy consumption becoming as critical as maintaining reliable cooling for high density IT equipment, direct server cooling technology can deliver on flexibility, reliability and high energy efficiency.
Available in North America, Central and Latin America, the new Liebert XDS server cooling system from Emerson Network Power, a business of Emerson and the global leader in enabling Business-Critical Continuity™, brings refrigerant-based cooling directly to the server with a revolutionary technology that eliminates both cooling system and server fans. The result is silent, highly energy efficient cooling that exceeds the performance of the best cooling means on the market.
Next Stage in Evolution of Data Center Cooling:
Emerson Network Power has been leading the industry movement toward high-density cooling since the introduction in 2003 of the Liebert XD system, which brought high-efficiency cooling to racks. More recently, the organization pioneered intelligent cold aisle containment and, in 2009, introduced the Liebert XDR rear door heat exchanger, which eliminated cooling system fans by using server fans to provide airflow through the rack.
Now, with the Liebert XDS, neither server nor cooling fans are required. The Liebert XDS consists of a standard-sized IT rack equipped with patent-pending cold plate server cooling technology from Emerson's technology partner, Clustered Systems. The cooling plates are configured to use refrigerant supplied by a Liebert XDP refrigerant pumping unit.
Heat generated by the server is transferred through heat risers to the server housing, then through the thermal interface material lining the cover, and finally transferred to a cooling plate, which uses refrigerant-filled microchannel tubing to absorb the heat, eliminating the need to expel air from the rack and into the data center. The system cools a full range of rack capacities up to 40 kW and saves a projected 80 percent over room-based cooling system costs.
Industry "Chill Off" Results: Most Energy-Efficient Solution Tested:
During recent independent testing by Lawrence Berkeley National Labs, the Liebert XDS was named the most energy-efficient solution tested, effectively winning the Chill-Off 2 event. Organized by Data Center Pulse and sponsored by Silicon Valley Leadership Group, the event tested the energy efficiency of vendor cooling products in the same data center environment.
Test results showed the product uses significantly less energy than current cooling systems employed today. As part of its performance during the test, it improved energy efficiency by 14 percent compared to current industry-leading refrigerant-based products involved in the test. In fact, the amount of energy saved by the removal of the server fans can be greater than the total amount of energy it takes to power the Liebert XDS.
Test results point out four key energy efficiency advantages of the Liebert XDS:
1. Energy is saved because server chassis-level fans can be removed.
2. Fans to move the hot server exhaust air through heat exchangers are eliminated.
3. Cooling fluid pumping energy at the rack is minimized because the liquid refrigerant pressure drop is less than water.
4. Warmer chilled water temperatures can be used, allowing significant energy savings. The possibility also exists to eliminate the chiller of the cooling system.
Details on the Liebert XDS:

The Liebert XDS is available in 42U and 45U versions and features 35 and 36 1U server slots with cooling plates designated for each slot.
One single connection to the rack supports cooling plates for all internal servers.
Unlike with other liquid-cooled systems, there are no changes or barriers to how the various components in the unit are accessed. It uses standard 1U servers with modifications to the heat sinks and still allows the servers to be removed without complicated connections.
The Liebert XDS is part of the modular Liebert XD system, which is a broad range of pumped-refrigerant, energy-efficient cooling solutions designed to flexibly support high-heat-density rack applications.
Quotes attributable to Steve Madara, vice president and general manager of the Liebert precision pooling business of Emerson Network Power in North America:
"The Liebert XDS is a major step forward in the evolution of data center cooling. Cooling is now positioned at the most efficient spot - at the server that generates the heat. Heat is stopped at the source, so no additional heat is expelled to the room from the rack. This significantly minimizes the energy required for data center cooling. It has the possibility to reduce the total data center cooling energy to less than the energy consumed by the server fans that are removed."
"As a result, the Liebert XDS has the potential to fundamentally simplify the design of data centers. With the elimination of the fans, data center managers no longer need to worry about managing airflow in the data center or employing a hot-aisle/cold-aisle configuration."
"The Liebert XDS high-efficiency solution fits perfectly into high-density environments and is ideal for data center managers updating existing Liebert XD systems, undertaking consolidation efforts or building new data centers. The high-efficiency solution actually consumes less power than 100 percent free-cooling that uses outside air, without any risks of limited operating hours."
For more information on the Liebert XDS, or other Liebert technologies and services from Emerson Network Power, visit http://www.Liebert.com.
Related links:
Liebert XDS videoLawrence Berkeley National Laboratory's Chill-Off 2 Report
About Emerson Network Power
Emerson Network Power, a business of Emerson, is the global leader in enabling Business-Critical Continuity™ from grid to chip for telecommunication networks, data centers, health care and industrial facilities. Emerson Network Power provides innovative solutions and expertise in areas including AC and DC power and precision cooling systems, embedded computing and power, integrated racks and enclosures, power switching and controls, infrastructure management, and connectivity. All solutions are supported globally by local Emerson Network Power service technicians. Liebert AC power, precision cooling and monitoring products and services from Emerson Network Power deliver Efficiency Without Compromise™ by helping customers optimize their data center infrastructure to reduce costs and deliver high availability. For more information, visit http://www.Liebert.com, http://www.EmersonNetworkPower.com or http://www.Eu.EmersonNetworkPower.com.
About Emerson
Emerson, based in St. Louis, Missouri (USA), is a global leader in bringing technology and engineering together to provide innovative solutions for customers in industrial, commercial, and consumer markets through its network power, process management, industrial automation, climate technologies, and appliance and tools businesses. Sales in fiscal 2009 were $20.9 billion. For more information, visit http://www.Emerson.com.
About Clustered Systems Company, Inc.
Clustered, a privately owned company based in Menlo Park (CA) specializes in the design and marketing of highly efficient cooling systems. Their unique flexible cold plate architecture solves many of today's cooling problems and offers users the ability to cut cooling energy requirements manyfold. More information can be found at http://www.clusteredsystems.com
# # #