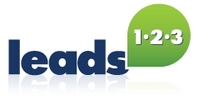 Our goal is to make it simple for companies to create and manage an online lead campaign.
Hermosa Beach, CA (PRWEB) October 27, 2010
Leads123.com announced that the company had signed up the 5,000th buyer for it's innovative, self-service lead purchase and delivery platform. Leads123.com enables lead buyers both large and small to purchase targeted, Internet-generated leads across a variety of financial services products including mortgage leads, loan modification leads, debt settlement leads and tax settlement leads.
"Our goal is to make it simple for companies to create and manage an online lead campaign," said Mark McKendry, CEO of Leads123.com's parent The Wisdom Companies. "And I think the fact that 5,000 firms have chosen to work with us shows that we're doing a good job of accomplishing that goal."
Leads123.com is a turn-key, self-service system that allows consumers to place real time orders for either exclusive or non-exclusive leads. The site also enables users to cherry-pick aged data up to 30 days old for a reduced price. Companies can create an account with as little as $250 and be up and running in a matter of minutes.
Leads are generated at a network of websites such as MortgageRateCutter.com, LoanModificationYes.com and USADebtHelp.org. All inquiries are vetted by Leads123.com's in-house QC team and pass through a 24 point verification process before being delivered to buyers.
Leads123.com is operated by The Wisdom Companies, a leading online marketing firm located in Hermosa Beach, CA. Since 2002, Wisdom has generated over one-million leads for companies in the mortgage, insurance and credit industries. In 2008, Wisdom launched Leads123.com, an innovative self-service site that allows companies to easily manage their purchase of online leads.
###