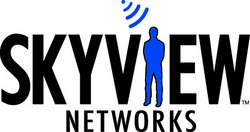 Having a strong and far-reaching radio network is critical to our strategy of becoming a regional property
Scottsdale, AZ (Vocus) October 26, 2010
The National Basketball Association's (NBA) Charlotte Bobcats and Skyview Networks announced today a new multi-year radio distribution agreement. Skyview, an integrated professional sports broadcast company specializing in automation systems and syndication, will provide satellite distribution services and wise satellite receivers to the Charlotte Bobcats Radio Network. The partnership aims to increase advertising revenue through Skyview's flexible satellite distribution system that provides ad-regionalization abilities.
"Having a strong and far-reaching radio network is critical to our strategy of becoming a regional property," said Bobcats President and Chief Operating Officer Fred Whitfield. "With help from Skyview we can bring Bobcats basketball to more communities across North and South Carolina and give our sponsors more exposure at the same time."
In August 2010, Skyview began deploying its wise satellite receivers across the Charlotte Bobcats Radio Network. The receiver technology provides many advantages over previous distribution technology: time shifting broadcasts, copy split-spot insertion (regionalization), record and playback of programming and immediate as-played reporting. With this technology, the Charlotte Bobcats will have full disclosure of broadcast quality across its network and have the ability to offer advertisers ad-regionalization (ability to air multiple versions of the same spot simultaneously across the network). Affiliates will have the flexibility to time shift broadcasts to fit their format and the security of a back up streaming audio feed.
"We feel privileged to provide our distribution services to this premiere franchise," said Matt Stys, Vice President Business Development of Skyview Networks. "Regionalization of advertiser messaging is the direction the industry is headed and we look forward to working together to provide the most current and sound technology to the Bobcats' advertisers and affiliates."
The Charlotte Bobcats' radio broadcast hosted by Scott Lauer can be heard on flagship station WFNZ-AM and its radio network of nine affiliates. For more information on the Charlotte Bobcats' broadcast and the 2010-2011 NBA season, visit http://www.nba.com/bobcats.
Skyview will broadcast the first network-wide Charlotte Bobcats regular season game October 27, 2010.
About Skyview Networks
Skyview Networks currently provides the broadcast services for over 40 professional and collegiate sports organizations and produces and delivers Arizona and California Headline News. Founded in 1995, Skyview is based in Scottsdale, Arizona and focuses on providing broadcast network solutions to professional and collegiate sports and syndicated radio shows. Skyview's services include satellite distribution, full network automation, affiliate relations, inventory management systems and advertising solutions for radio, television, print, signage and web. For more information, visit http://www.skyviewnetworks.com.
###