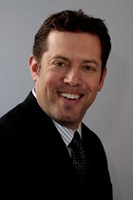 Having this new location enhances our visibility in Montgomery County for those clients in need of a Rockville DUI lawyer
Rockville, MD (PRWEB) October 27, 2010 -
The Law Offices of David Benowitz, are pleased to announce they have opened a new office at 51 Monroe Street, across from the courthouse in Rockville, Maryland. The firm is a full service criminal defense law firm.
"This new location makes the law firm more accessible to our clients in Montgomery County," said David Benowitz, one of the managing partners at the law firm that services clients in need of a Rockville criminal lawyer.
The Law Offices of David Benowitz have extensive experience in criminal and DUI defense. The firm is headquartered in Washington DC with multiple sites across the state of Maryland.
"Having this new location enhances our visibility in Montgomery County for those clients in need of a Rockville DUI lawyer" says Montgomery County criminal attorney Kush Arora, a defense lawyer with the firm.
Jennifer Closser, another Montgomery County DUI lawyer with the firm, says she is excited that this location is so accessible to the courthouse. The site will provide a convenient meeting place for clients in need of defense counsel from qualified Rockville DUI and Rockville criminal lawyers.
Kush Arora graduated from The Catholic University of America's Columbus School of Law in 2005. While in law school, he was involved with the Moot Court Society, DC Law Students in Court and was an officer on the South Asian Bar Association. After graduation, Kush became an Assistant Public Defender in Montgomery County, Maryland. He now focuses his practice as a Maryland criminal defense lawyer in the district and circuit courts.
Jennifer Closser has dealt with a variety of misdemeanor and felony cases. She joins the Rockville office as a Maryland criminal lawyer. Ms. Closser is a 1995 graduate from the George Washington University Law School where she participated in the Criminal and Appellate Clinic. She is a former Maryland Assistant State's Attorney, and while in that position, she received a Governor's Citation, a House Resolution from the Maryland House of Delegates and a Resolution from the Maryland Senate.
David Benowitz received his Bachelor's degree from the University of Pennsylvania cum laude. Benowitz graduated with honors from The George Washington University Law School where he was a member of the Law Review, the Moot Court Board, and participated as a student lawyer in the DC Law Students in Court program. Mr. Benowitz received an advanced law degree in Trial Advocacy from Temple University Law School. He has been awarded the highest rating of AV by Martindale Hubbel and has a perfect score of 10 on the AVVO rating system.
For more information about the Law Offices of David Benowitz or to locate a Maryland DUI attorney or criminal lawyer, call (301) 761-4842 or visit our Maryland Criminal Defense Lawyer website.
###