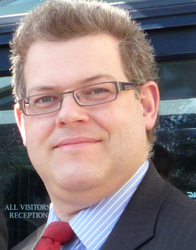 (PRWeb UK) October 26, 2010
Octopus Investments is investing £2million in UltraSoC Technologies Ltd, a pioneering company developing advanced debugging technology for the embedded electronic systems increasingly used in many everyday products from cars to mobile phones.
UltraSoC was spun-out from the universities of Essex and Kent in 2008 after being founded by Cambridge entrepreneur Dr Karl Heeks and Professor Klaus McDonald-Maier, Research Director at the University of Essex's School of Computer Science and Electronic Engineering.
The company is developing UltraDebugTM, an advanced debugging technology for multiple processor systems used to debug the application software that delivers the functionality and performance in many modern embedded electronic systems.
Professor McDonald-Maier, who is also Chief Technical Officer at UltraSoC, said: 'This funding will help us to develop the technology into a licensable product. We have received huge support and interest from system-integrators and end-users in a broad range of application areas.'
Quick and efficient debugging of embedded electronic systems is growing in importance as these embedded systems are being used in more and more products such as laptops, smartphones and data processing systems.
The funding from Octopus Investments will help develop the technology platform into a licensable product and will see the technical and marketing operation expanded at UltraSoC's main office in Cambridge.
Vice-Chancellor of the University of Essex, Professor Colin Riordan, said: 'It is a tremendous achievement for UltraSoC to obtain this level of funding in the current economic climate.
'The fact the company has managed to secure significant financing throughout its development shows the quality of the technology and the team involved.
'We are extremely pleased that world-class research at this University is being used to develop cutting-edge products with huge potential to open up valuable new markets for British-based businesses.'
Dr Heeks, Chief Executive Officer at UltraSoC, said: 'We are delighted to have closed this series A investment with Octopus and believe that their experience and
contacts, as well as their funding, will bring much additional value to our Company.'
Luke Hakes from Octopus said: 'UltraSoC epitomises the type of early-stage business we are looking to partner with at Octopus. The core team and its advisory board are of an exceptional standard and they have the drive and ambition we search for in our own staff.
'We believe they are capable of delivering a world class, market-changing product that will be very difficult to displace. We are looking forward to working with the team to help them achieve this goal.'
The core technology being used by UltraSoC was initially supported by substantial funding from the Engineering and Physical Sciences Research Council (EPSRC). In 2009 seed funding worth £400,000 was secured from the South East Seed Fund and Iceni Seedcorn Fund which allowed the company to open an office in Cambridge and progress the research work into a technology demonstrator.
Ends
For more information please contact the University of Essex Communications Office on 01206 873529.
Further information on Octopus Investments can be found at: http://www.octopusinvestments.com
Further information on UltraSoC Technologies can be found at: http://www.ultrasoc.com
###