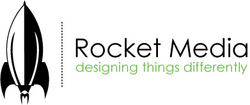 We're very appreciative of ROCKET MEDIA...They have made a big difference in helping with something we could not do on our own."
Gilbert, AZ (PRWEB) October 28, 2010
Arizona based Internet marketing and design firm, ROCKET MEDIA, proudly announces the completion of their 2010 pro bono: a new website for the Association of Arizona Food Banks (AAFB).
ROCKET MEDIA honors those who serve the community by offering their services, pro bono, to deserving organizations on an annual basis. "We value community service organizations and like to show our appreciation by offering our services where staffing or limited financial resources might make it difficult for organizations to be entirely successful on their own," explains Laura Kalkman, Director of Marketing at ROCKET MEDIA.
AAFB is a private, non-profit organization serving regional food bank members and a network of roughly 1,700 food pantries and agencies. "We're very appreciative of ROCKET MEDIA," shares Brian Simpson, AAFB Director of Communications. "As a non profit in the food banking industry, people know we run on food drives and volunteers. We wouldn't be able to do what we do without the help of the community. We are honored, humbled and privileged ROCKET MEDIA chose to work for us. They have made a big difference in helping with something we could not do on our own."
ROCKET MEDIA redesigned and launched an entirely new website featuring complete Google API integration, a content management system built upon the Expression Engine platform, fully integrated blogging system, a custom donation page designed to interface with AAFB's secure payment system and more. "This new website is a huge improvement from our old one," continues Simpson. "Having the food bank listing search on the home page makes it much easier for those in need of emergency food assistance to get quick front and center access.… the new site is sort of the crowning achievement of a new branding campaign and it will help us fulfill the future of our updated strategic plan."
ROCKET MEDIA is proud to offer AAFB with a new website and resources to help them serve others. "It has been a pleasure working with AAFB. They do so much for our community, we are happy to help them be even more successful at serving others," said Kalkman.
ROCKET MEDIA is an Internet marketing & creative services firm focusing on website design, Internet marketing, social media and online advertising services.
For more details about ROCKET MEDIA and its commitment to community outreach go to http://www.rocketmedia.com/community-outreach.
To view the new AAFB website go to http://www.azfoodbanks.org.
###