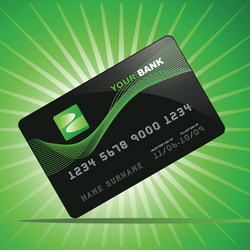 DATArrive MPS is the first solution to bring mobile payments to enterprise mobility
Auburn, CA (PRWEB) October 27, 2010
Sierra Data Systems announced the availability of a comprehensive mobile payment solution (MPS) as the newest addition to its DATArrive product suite. Designed to accommodate multiple users, a shared product database, and transaction management, DATArrive MPS is the first solution to bring mobile payments to enterprise mobility. DATArrive has partnered with hardware companies Infinite Peripherals and ID Tech to provide credit card swipe and bar code scanning capabilities. Along with the added hardware functionality, this fully integrated solution offers mobile users a single-source to manage all aspects of mobile business transactions.
"Up until now, there has not been an option for a wide range of mobile users to conduct financial transactions," said Keith Schneider, CEO of Sierra Data Systems. "Current systems have been cost prohibitive or limited in their ability to provide an end-to-end solution. DATArrive MPS is capable of providing for the needs of a sole proprietor selling goods and services as well as to a national team of technicians that require a complete mobile business process."
The DATArrive philosophy of delivering scalable mobility solutions is repeated once again in the deployment of the mobile payment solution. DATArrive is positioned as single source of mobility applications, because many users require more than a simple payment application. By leveraging the other available DATArrive modules, businesses can now handle inventory management, dispatch, security, proof of delivery and asset management with the modular solution DATArrive offers.
The DATArrive MPS is a free app available in the iTunes store. For more information about the solution, visit http://www.datarrive.com/payments.
About DATArrive
DATArrive is modular based, mobility software designed to streamline operations for companies working in a mobile environment, developed by Sierra Data Systems. In addition to the recently added mobile payment solution, DATArrive has additional offerings including solutions for asset management, time and labor management, security, inventory, inspection, delivery and dispatch. DATArrive modules can run on the most popular platforms, including Apple iOS, Blackberry, Android, Windows Mobile and Java.
###