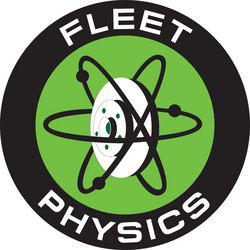 "We feel that our new name, Fleet Physics, better reflects our scientific roots and our partnership with the automotive fleet industry," said President and CEO, Charles E. Harvey
Austin, TX (PRWEB) October 27, 2010
Precision Fleet Brakes has announced that the company's name has changed to Fleet Physics. "We feel that our new name, Fleet Physics, better reflects our scientific roots and our partnership with the automotive fleet industry," said President and CEO, Charles E. Harvey.
Precision Fleet Brakes has built it's business on scientific innovations in cryogenics and corrosion-preventative coatings. Fleet Physics remains committed to lowering the cost of fleet operations by extending the life of brakes. Said Zane McCarthy, Founder & CTO, "Our cryogenically-treated brakes last up to 3 times longer than OE, and our rust-preventative coating extends the life of the brake even further: up to 4 times the life of an OE part."
The Fleet Physics sales team are ready to help customers calculate their savings. "Customers are surprised by just how much money they can save in downtime, replacement parts, waste and labor just by switching to our brakes, not to mention the positive benefits on the environment," said Kenneth Wickham III, National Sales Manager.
The change officially takes place October 15, 2010. For more information, interested parties can call Kenneth Wickham III, at 866-460-4274 or email sales(at)fleetphysics(dot)com. The company's website address is http://www.fleetphysics.com.
# # #