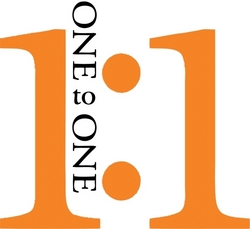 We see a lot of interest in online classes and programs, especially among professionals who want to enhance or advance their careers and who value convenience."
Barbourville, Ky. (PRWEB) October 28, 2010
Union College now offers a Master of Arts in Psychology degree and a Chemical Dependency Counselor Certificate fully online. Union decided to offer the programs online to keep up with the growing number of non-traditional students seeking to advance their education and careers.
For the past six years, online enrollments have grown faster than traditional higher education student enrollment. According to the Sloan Consortium, more than 4.6 million students took at least one online course during the fall 2008 term, a 17 percent increase over the number reported the previous year.
"We see a lot of interest in online classes and programs, especially among professionals who want to enhance or advance their careers and who value convenience," says Jerry Jackson, Union's dean of enrollment management.
The 36-hour M.A. in Psychology is designed for students who seek career advancement or who wish to pursue further doctoral studies in psychology. This degree is also an excellent choice for those who seek personal enrichment and advancement in related fields or who wish to pursue higher learning in psychology.
The Chemical Dependency Counselor Certificate program consists of 21 hours and provides students with the skills to assist chemically dependent persons to alleviate that dependency. Students learn how to develop counseling skills specific to the needs of a chemically dependent person. Through this program, students receive academic and experiential training intended to prepare them for chemical dependency certification.
"Both the master's in psychology and the chemical dependency certificate program are fully online," says Jackson. "Our first students have had great success with their board exams and licensure processes, which speaks to the quality of our online programs."
Union is now accepting applications for both programs. To apply or find out more information regarding Union's online programs, visit http://online.unionky.edu or contact an admissions representative at 1-800-293-7075 ext. 106.
About Union College
Union College was founded in 1879 and is affiliated with the United Methodist Church. Union promotes a personalized, one-to-one educational experience and is committed to academic excellence in all of its programs. Union is accredited by the Commission on Colleges of the Southern Association of Colleges and Schools (SACS) to award associate, baccalaureate and master's degrees.
###