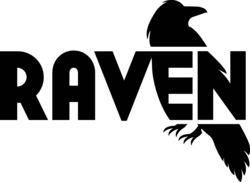 Managing people and projects is time consuming
Nashville, TN (Vocus) October 27, 2010
Raven Internet Marketing Tools has integrated Basecamp into its suite of internet marketing tools for agencies, in-house marketers, PR firms and SEOs.
Basecamp is a simple project management system developed by 37Signals and used by millions of professionals worldwide. Raven Tools users with Basecamp accounts can now access their Basecamp Project messages and to-do lists from within the Raven Tools system.
"Managing people and projects is time consuming," said Patrick Keeble, president and co-founder of Raven Internet Marketing Tools. "By integrating Basecamp with Raven Tools, we have saved our customers time and hassle."
Many Raven Tools users have colleagues who use Basecamp for project management but do not need to use Raven Tools. Now, Raven Tools users can communicate and collaborate with those colleagues about Basecamp Projects from one central location.
"Raven's goal is to help people work faster and easier, and this just made sense." Keeble said. "Plus, we love 37signals and its business philosophy."
Find more information about syncing a Basecamp account with Raven Tools at the Raven Internet Marketing Tools blog.
About Raven Internet Marketing Tools
Raven Internet Marketing Tools online software helps customers quickly research, manage, monitor and report on SEO, email, social media and other internet marketing campaigns. Its collaborative, multi-user features and fast, professional reports make it the software choice of thousands of online marketers worldwide. Raven Internet Marketing Tools, a privately-held Nashville-based company, was founded in 2007. Learn more at http://raventools.com.
About 37signals
37signals is a privately-held Chicago-based company committed to building the best web-based software products possible with the least number of features necessary. 37signals has been in business since 1999. Learn more at http://37signals.com.
# # #