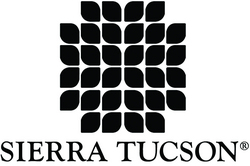 Sierra Tucson enhancing assessment by using SPECT imaging technology.
Tucson, AZ (Vocus) October 27, 2010
The "Special Issue: Innovations" of the Alcoholism and Drug Abuse Weekly News for policy and program decision-makers (ADAW) dated October 25, 2010 (Volume 22 Number 41), features an article titled, "Sierra Tucson enhancing assessment by using SPECT imaging technology." A premier treatment facility, Sierra Tucson provides in-depth assessment and comprehensive treatment for addictions, mental/behavioral disorders, and chronic pain.
Sierra Tucson's Medical Director Robert R. Johnson, D.O., advised that close to 1 in 4 people seen at Sierra Tucson are receiving a SPECT (single photon emission computed tomography) scan as part of the assessment process. The decision of whether to perform a scan is made in conjunction with the attending physician, who can determine whether information from a scan might have value for a particular patient. One group that Johnson considers good candidates for the SPECT scans are individuals who appear to have comorbid disorders. In these cases a scan might help reveal some information to give a clearer picture of the presenting problems.
Johnson told ADAW that SPECT scans contribute to accurate assessment but do not themselves produce a diagnosis. He believes neuroimaging will be critical to moving away from diagnoses based on DSM symptom clusters and toward a reliance on biological markers that will allow for more individualized treatment. "I see us moving more to having diagnostic laboratories, providing SPECT, PET or fMRI scanning," said Johnson. He added, "It is important not to overreach. We don't use this to diagnose. It is one piece of the puzzle." Dr. Johnson noted the benefit of neurobiology in helping the patient move away from guilt and shame.
ADAW also reported that Sierra Tucson has incorporated SPECT imaging as an option in its Assessment & Diagnostic Program (ADP), offered either as a four-and-a-half day inpatient service or a two-day outpatient service (depending on the complexity of the case). The imaging constitutes one element of a whole-person review under ADP that encompasses medical, psychological, family, and other dynamics. A psychiatric evaluation always accompanies any use of SPECT technology. The ADP service is often used by entities such as medical boards and employers to help evaluate an individual.
Dr. Johnson indicated in the ADAW interview that he considers a great benefit from SPECT to be the motivational factor for the client, who is able to see how substance use has affected brain physiology and blood flow to the brain. The information revealed by SPECT imaging allows staff to ask better questions of the patient and to have more impactful conversations. Patients will have a better understanding of why they struggle to make positive choices, and they may appreciate the need for extra assistance from professionals and the community to improve their recovery prospects.
The full article in the Alcoholism and Drug Abuse Weekly may be viewed as a PDF.
For over 26 years, Sierra Tucson has provided compassionate care and clinical excellence and continues to be an innovator and leader in the field of recovery. Multi-licensed as a psychiatric hospital and residential treatment center, Sierra Tucson excels at treating coexisting disorders, offering internationally renowned programs for Chemical Dependency, Eating Disorders, Mood and Anxiety Disorders, Pain Management, and Sexual and Trauma Recovery. In-depth assessment services are available on an inpatient or outpatient basis. Sierra Tucson has been awarded dual Accreditation by The Joint Commission and Pain Program Accreditation by the American Academy of Pain Management.
Located on 160 acres at the foot of the Santa Catalina Mountains near Tucson, Arizona, Sierra Tucson offers patients a beautiful, natural healing environment and the highest level of confidentiality. For more information, call 800-842-4487 or visit http://www.SierraTucson.com.
Sierra Tucson is a member of CRC Health Group, the most comprehensive network of specialized behavioral care services in the nation. CRC offers the largest array of personalized treatment options, allowing individuals, families, and professionals to choose the most appropriate treatment setting for their behavioral, addiction, weight management, and therapeutic education needs. CRC is committed to making its services widely and easily available while maintaining a passion for delivering advanced treatment. For over two decades, CRC programs have helped individuals and families reclaim and enrich their lives. For more information, visit http://www.CRChealth.com.
###