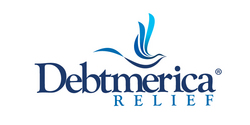 What is the new credit card act and how does it help me?
Santa Ana, CA (Vocus) October 27, 2010
"What is the new credit card act and how does it help me?" "What can you do to get a good credit score again after getting out of debt?" "Should I actually declare bankruptcy?"
This is a sampling of questions asked on Debtmerica's new Ask Debtmerica site. Debtmerica has announced a new feature on their debtmerica.com website called Ask Debtmerica where consumers can ask specific debt questions that pertain to their own financial situation.
Thousands of Americans already turn to the debtmerica.com site to explore and learn about credit card debt. The site contains many articles educating its readers about debt relief options, ways to save money, new credit card regulations, and new debt settlement laws. The plethora of debt information that is found on the site has allowed consumers to make informed decisions about paying off debt and how to remain debt free.
The new "ask a question" tab that is featured on the right side of the debtmerica.com website was created with the intention of allowing consumers the flexibility of asking personalized questions while also offering users the opportunity to read answers on questions asked by other consumers. This type of open forum enables users to receive answers to their own questions from a team of specialists and also allows them to educate themselves on a variety of topics by looking at answers to questions that others have posted-questions they may not have thought of asking.
"At a time when many people are turning to the internet for answers, it is important we offer as many reliable resources as we can so that consumers can properly educate themselves," says Jesse Torres, Co-Founder and Managing Partner of Debtmerica, LLC.
The site allows users to tag their questions with key terms that best describe the topic of discussion. The most popular tags are highlighted on the right side of the website where users are able to click on popular topics and read answers to questions pertaining to them. Currently the most popular tags on the site are "debt", "credit score", "debt settlement", "bankruptcy", and "credit card".
"Debtmerica is committed to providing a full suite of online resources for consumers, and Ask Debtmerica fills a great need. For those that are too busy to place a call to our consultants, answers to their debt questions are now just a simple step away." says Harry Langenberg, Co-Founder and Managing Partner of Debtmerica, LLC.
About Debtmerica Relief
Debtmerica Relief, headquartered in Orange County, CA, provides assistance to families who are experiencing financial difficulties and hardship. Its focus on negotiated debt settlement provides a very powerful solution with the ultimate goal of helping its clients become debt free and remain so. To date, the Debtmerica Team has enrolled over 10,000 clients into debt resolution programs and helped clients get back on their feet financially.
A Member of The Association for Settlement Companies (TASC), Debtmerica was recognized in 2009 and 2010 as an Accredited Organization in Compliance with TASC Best Practices Standards. Debtmerica was honored in 2010 as one of the "Best Places to Work" in Orange County by the Orange County Business Journal (OCBJ), and was also ranked #3 in the OCBJ's 2009 "Fastest-Growing Companies" in Orange County. Additionally, Debtmerica made rank on Inc. Magazine's 2010 Inc. 500 list as one of America's fastest growing private companies.
###