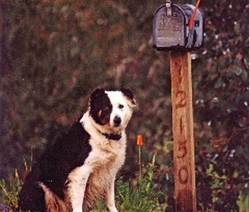 "Even though there have been plenty of positive outcomes in mass communication sites, dealing with environments that lack proper nurturing and care can lead to devastating results." Bently, Founder of YouveGotAFriend.me
Las Vegas, NV (PRWEB) October 28, 2010
During tough emotional times, many individuals experience an emotional breakdown, feeling like life's four walls are crushing down on them inch by inch. When feeling the pinch of this careless society and dealing with the loss of a loved one, a financial crisis or other tragedy, sometimes all it takes to get through this is a friend.
Youvegotafriend.me is a brand new service to count on in these hard times. Youvegotafriend.me is a service that provides a personal and private mutual friendship for those in need. Whether dealing with the pain from childhood abuse, lack of human companionship, financial distress, or being around people that you just can't trust, you're not alone.
This service brings to the light an openness that's refreshingly delightful. It's a true friendship that won't pass judgment and allows anyone to reveal their innermost thoughts in a private and secure environment.
While the popularity of social interaction on the internet is growing by leaps and bounds, this provides a different sense of purpose by developing deeper and more fulfilling relationships. Generally with most online social sites, relationships are more superficial and less honest, with their members posting their most flattering pictures and stories to attract the most attention. This can lead to lingering feelings of rejection, embarrassment as well as putting themselves in a dangerous situation.
"Even though there have been plenty of positive outcomes in mass communication sites, dealing with environments that lack proper nurturing and care can lead to devastating results," said the website's founder, Bentley.
Bentley will answer every email personally, and members are encouraged to be as open or as free as they'd like. Bentley even encourages the use of aliases so that members can get over the fear of embarrassment, which could have an adverse effect on the therapeutic nature of the relationship. Most members tend to look at the relationship as therapeutic or relaxing, and a way for people to express themselves openly. Some even think of it as an interactive diary that responds back.
The founder graduated from the University of California with a Bachelor of Arts in Philosophy, and with a Masters Degree in the Humanities from California State. Even though he is a well-liked and respected teacher and mentor, his humility creates a deep sense of pride and privilege befriending his clients.
Emails are returned on a daily basis and a member can send as many or as little as they'd like. Memberships are a great value in comparison to counselors that can start as high as $250 per hour.
Visit youvegotafriend.me to read more about this incredible new service.
###