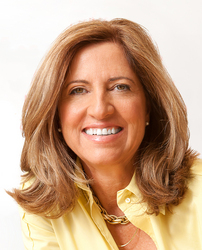 Business leaders are too stretched running operations to launch initiatives for a more exciting and profitable future. Bright Operations helps them see their ideas come to light, take shape and become a successful part of their operations.
Los Angeles, CA (PRWEB) October 28, 2010
Bright Operations LLC, a unique business consulting firm, has been formed by entrepreneur, Ann Banning-Wright. The firm, launched in October 2010, is the brainchild of Banning-Wright, who left a successful 23-plus year tenure at Syska Hennessy Group, Inc. (headquartered in New York), where she most recently led the firm's western region.
It is the same talents she has employed throughout her career - a knack for identifying opportunity, focusing talent and leveraging both of those strengths into profits - that shaped the premise for her new venture.
"Business leaders have always been too stretched to focus on running their firm's business operations, and launch new initiatives for the future at the same time. Bright Operations takes the pressure off overburdened teams to help them see their ideas come to light, take shape, and actually become a successful part of those business operations," founder Banning-Wright explains.
Bright Operations allows Banning-Wright to utilize all of her strengths and broad experience in a marketplace where it is essential for firms to find their unique value in order to grow. Prior to Syska Hennessy Group, as Associate Director of Presidential Personnel at the White House, Banning-Wright recruited senior executives for Presidential Appointments. She was selected by the White House from Korn Ferry International. There she was a Managing Associate, helping clients make strategic hires to propel their business. She started her career at a high technology company, Information International, Inc. http://www.brightoperations.com
# # #