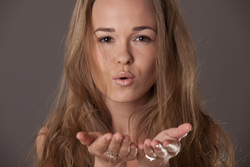 Whether you're a seasoned talent veteran or trying to break into the industry, we're here to help position you as a professional
Los Angeles, CA (PRWEB) October 27, 2010
Timing is everything in the world of casting, and ModelArea.com is helping models, actors, and photographers be first in line to be considered for jobs. The just-launched web site posts the Internet's largest aggregation of local casting opportunities and gives registered users no-cost digital portfolios that are accessible around-the-clock and around-the-world.
"Whether you're a seasoned talent veteran or trying to break into the industry, we're here to help position you as a professional," says C. Steven, Head of Community Services for Model Area. "We offer a quick photo display, intuitive user interface, and user support from a community of people that want all new users to be successful in their endeavors.
Perhaps most importantly, with Model Area's enhanced functionality and high availability, users can send links back to their portfolio with confidence, knowing that the site will always be up.
When Links Work, So Do Actors
The high-speed nature of filling jobs in the entertainment industry means that casting professionals have no time to waste. Unfortunately, the vast majority of web sites devoted to helping models, actors, and photographers find jobs frequently experience technical glitches.
One of the most widely lodged complaints models and actors post in forums and chat rooms is that online portfolios don't perform as advertised and the host web sites frequently crash. "With so many people constantly addressing the same issue without resolution, we knew there was an opportunity for Model Area to do business and do good," says Steven.
ModelArea.com addresses the problem of unreliability with "a solid, dependable platform that assists talented individuals in making their dreams a reality," says Steven. He notes that the site's founders have a collective 20 years experience in building high quality web products and sites that they bring to the ongoing development of Model Area.
"Thanks to Model Area's advanced level of functionality, a potential employer never gets frustrated by the inability to access a portfolio and simply moves on to the next candidate on his or her list."
That makes it easier for site users to get seen...and get hired.
Looking to the Future
"Reliable access to our clients' digital portfolios and networking opportunities that make finding work easier are our focus and our passion," says Steven. "The goal of Model Area is to help grow the professional experience of people in the entertainment industry and have them give back to the next generation of performance professionals though community-minded networking."
The team is already at work creating a new menu of features and benefits which Model Area hopes to offer through a paid subscription in the future.
To become a registered user and upload a digital portfolio with superior round-the-clock access, please visit http://www.modelarea.com
About Model Area
ModelArea.com is the new social network for the entertainment industry, aimed at helping actors, models, and photographers further their careers. The site lists thousands of local casting opportunities and gives registered users the opportunity to create a free digital portfolio with their skills and photos. ModelArea.com delivers enhanced site functionality and high availability to ensure that links to portfolios are always active. For more information and to register at no cost, visit http://www.modelarea.com/
###