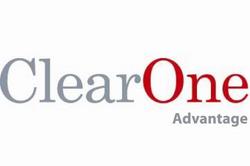 "Transparency and ethical business practices have always been a fundamental component to our operations. Compliance with these new regulations is simply another part of our efforts to advocate for and adhere to all industry reforms
Columbia, MD (PRWEB) October 27, 2010
ClearOne Advantage, a premier debt settlement company, announced today that it has implemented a new business model that fully complies with the recently enacted Federal Trade Commission (FTC) Telemarketing Sales Rule, 16 CFR Part 310. The FTC Telemarketing Sales rule is designed to improve customer service and consumer protections within the debt settlement industry. ClearOne lauds the FTC for sharing its commitment to ethical business and marketing practices, and is looking forward to the positive industry changes effectuated by these new regulations.
ClearOne Advantage has created a business model that not only exceeds the goal of full FTC compliance, but also significantly improves customer service via streamlined payment options and better negotiation processes. Under their new business model, ClearOne will not collect any fees until the client's debts have been negotiated or settled.
"Our company has positively impacted the lives of thousands of individual consumers and businesses across America by delivering consumer debt relief with superior customer service. These regulations are critical, not just for consumers, but for debt settlement companies like ours that have always operated with a strong commitment to transparency and a devoted focus on delivering meaningful results to our clients," said John Wrinn, President of ClearOne Advantage.
Wrinn continued, "Transparency and ethical business practices have always been a fundamental component to our operations. Compliance with these new regulations is simply another part of our efforts to advocate for, and adhere to all industry reforms, that helps us fulfill our mission to secure an optimal financial future for our clients."
Debt settlement is a form of debt relief in which debt specialists resolve consumer's debt balance through careful negotiations with creditors. Debt settlement programs offer an alternative to consumer credit counseling, debt consolidation or bankruptcy and can alleviate the heavy burden of debt for businesses and individual consumers.
For more information about ClearOne Advantage and its offerings, or for a free debt consultation, please visit: http://www.clearoneadvantage.com.
About ClearOne Advantage
ClearOne Advantage is a full-service debt settlement company providing settlements of credit cards and unsecured debts. Through superior debt negotiation services and attentive customer service, ClearOne Advantage offers the leading options in debt settlement. We recognize each client has individual financial needs and we work with each person to specifically tailor a program to meet those needs. ClearOne is an accredited member of TASC (The Association of Settlement Companies) as well as a member of USOBA (United States Organization of Bankruptcy Alternatives). ClearOne was incorporated as a privately held company in 2006; all of its shares are currently held by officers and employees. ClearOne Advantage is headquartered in Columbia, MD.
# # #