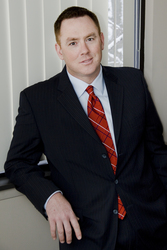 ...equipped with the skills and experience to serve consumers' financial needs.
Longmeadow, MA (PRWEB) October 29, 2010
Dylan Bond, of Bond Financial Services, Long Meadow, MA, recently spoke at the 2010 Learn to Earn Agent Sales Summit in Overland Park, Kansas. This annual insurance industry conference gathers elite agents and advisors from across the nation to discuss trends, changes, best practices and so much more. Bond delivered a strategy-specific presentation that will enable agents to provide broader options for their clients. Learn to Earn is an annual conference hosted by Creative Marketing and sponsored by over a dozen major annuity and life insurance carriers.
Bond's topic, "Business Development for a Small Office," offered attendees the inside scoop on finding success with some recent trends in insurance marketing. He covered areas such as how to run an independent sales firm as a small business and meaningful ways to educate clients about the complex products. For the past fifteen years, he has used his knowledge as a Registered Investment Advisor Representative to help New England area individuals at or near retirement.
Bond is a member of Creative Marketing's exclusive Tailor Made program, which allows him access to a level of support exceeding what the majority of agents and advisors nationwide might receive. He has proven to be a highly productive advisor, equipped with the skills and experience to serve consumers' financial needs. Reach Bond by calling (413) 754-4747 or visit his website at http://bondfinancialservices.net and experience what makes him an inspiring, effective agent first hand.
Dylan Bond is a Registered Representative offering securities through Kalos Capital, Inc., a Registered Broker/Dealer, Member FINRA/SIPC.
ABOUT CREATIVE MARKETING
Creative Marketing, a leading national marketing organization for annuity and life insurance, has been assisting financial professionals with building a successful practice since 1984. Providing affiliated agents with hundreds of product options from a variety of carriers, the company delivers superior agent education, advanced marketing training, unprecedented back-office support, and unparalleled industry expertise from a team of talented and knowledgeable employees. Creative Marketing sets an industry standard for its commitment to excellence, ethics in business, its high integrity, and agent-client satisfaction. Centrally located Leawood, Kansas, Creative Marketing is making a difference in the lives of its nationwide affiliated agents and the clients they serve. To learn more about Creative Marketing visit http://www.CreativeMarketing.net or call 1-800-992-2642.
11360-2010/10/6 | 17035 2791410
# # #