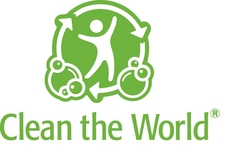 "Suddenly there was a crushing need for soap in all parts of Haiti, and we were fortunate to be on the island and in a position to help," says Shawn Seipler, executive director at Clean the World.
Orlando, FL (PRWEB) October 28, 2010
As the daily death toll rises in Haiti due to a widespread outbreak of cholera, Clean the World (http://www.cleantheworld.org) is sending hope in the form of more than 100,000 soaps to help prevent the spread of the fatal diarrheal disease that has already claimed nearly 300 lives.
Studies show that hand washing with bar soap, which is a rare commodity in many regions of Haiti, can halt the spread of preventable diseases such as acute respiratory infection and diarrheal diseases, including cholera.
Clean the World, an Orlando, Fla.-based non-profit organization, recycles hotel soaps and bottled amenities (shampoos, conditioners and lotions) for people in need. In less than two years Clean the World has distributed more than six million soap bars (375 tons) in the United States and more than 40 countries.
Shawn Seipler, executive director at Clean the World, and William Lowry, director of global development, were on a planned soap distribution trip to Haiti last week when word of the cholera outbreak was first announced. Clean the World had already delivered 25,000 bars of soap to several villages, schools, hospitals, orphanages, churches and earthquake refugee camps, but news of the outbreak created an even greater sense of urgency to the mission.
"Suddenly there was a crushing need for soap in all parts of Haiti, and we were fortunate to be on the island and in a position to help," Seipler says. "There was panic and reports of hundreds of deaths with more on the way. We delivered 5,000 bars of soap to the St. Nicholas Hospital in St. Marc that was at the heart of the outbreak, but so much more is needed."
Seipler and Lowry are working with local health officials and Haitian community leaders to identify areas of greatest need and target soap deliveries to those regions. Clean the World's main recycling operations center in Orlando has kicked up production and is recycling soaps for direct distribution to Haiti. Another shipment of 78,000 soap bars is expected by the end of the week.
The total of more than 100,000 soap bars equates to 12,875 lbs. of soap (nearly 6 ½ tons) sent to Haiti in just two weeks. Another 200,000 bars are expected to be sent to Haiti in November, Seipler says.
Clean the World receives a large majority of its soaps from its more than 550 hotel partners throughout North America. Chief among the suppliers for the recent Haiti mission are soaps collected from guest rooms at The Walt Disney World Resorts (Orlando), Harrah's Resorts (Las Vegas), The Breakers (Palm Beach) and Mandarin Oriental (San Francisco). Other hotel partners, such as various Starwood and Westin properties, have also provided soaps and bottled amenities specifically for Haiti.
"We could not accomplish any of this without our valued hotel partners," Seipler says. "The incredible generosity of our partners – in the form of soaps and in monetary donations to Clean the World – is what makes this all possible. Seeing the looks of gratitude on the faces of young children who receive this soap makes it all worthwhile. This soap represents hope for the people of Haiti. It's really more precious than gold for families who are struggling with the effects of cholera and other infectious diseases."
Haiti has been a frequent recipient of soaps and bottled amenities from Clean the World and its hotel partners. Before and immediately after the Jan. 2010 earthquake that devastated Haiti's capital of Port-au-Prince, more than 1.2 million bars of recycled soaps were distributed throughout Haiti in partnership with World Vision.
"Soap can't cure cholera, but it can help prevent the spread of the disease that is killing so many children and families in Haiti," Seipler says. "That's what Clean the World is hoping to accomplish in the United States, Haiti and countries all over the world. Soap brings hope – and it saves lives, too."
Clean the World encourages donations of soap from its hotel partners to help the people of Haiti at this critical time, and is also soliciting monetary, tax-deductible donations to help pay for the costs of soap distribution. Opportunities to donate may be found at the Clean the World website, http://www.cleantheworld.org.
About Clean the World
Clean the World is committed to reducing the waste created by discarded soap and shampoo products and collects these items from hotels to be recycled and distributed to domestic homeless shelters and impoverished people worldwide, helping to prevent deaths caused by hygiene-related illnesses. Clean the World Foundation, Inc. is a non-profit, 501(c) (3) tax-exempt charitable organization. For more information visit: http://www.cleantheworld.org.
# # #