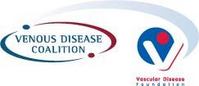 The VTE Toolkit was designed to be a
Denver, CO (Vocus) October 28, 2010
The Vascular Disease Foundation's Venous Disease Coalition announced the launch of its new VTE Toolkit, A Practical Overview for Health Professionals. This toolkit was developed by the Venous Disease Coalition (VDC) and may be accessed online at http://www.venousdiseasecoalition.org/vte-toolkit
The VTE Toolkit provides some of the key concepts about venous thromboembolism (VTE) and anticoagulant management. VTE is a common, potentially life-threatening, but treatable and generally preventable disorder that includes two related conditions, deep vein thrombosis (DVT) and pulmonary embolism (PE). This useful resource may be accessed for personal learning as well as educational activities with groups. The content of the toolkit has been carefully selected to reflect the essential current, evidence-based knowledge in the area of VTE.
The Toolkit is a series of 12 PowerPoint slide presentations that may be used separately or as a group. Each chapter can be used in its current form or modified to meet the educational needs of a specific audience or act as a supplement to presenters' existing slides to complement a presentation. The slides are available in PowerPoint (Office 7-PPTX and Office 97-2003-PPT) and PDF formats.
"The VTE Toolkit was designed to be a "living resource", said Dr. Bill Geerts, VDC Steering Committee member and chair of the VDC science committee. "We welcome feedback on the content and encourage users to send us material that can be used to supplement or replace some of the slides and thereby to enhance the quality of this resource."
The VTE Toolkit is a free resource that was created by the VDC and may be found at http://www.venousdiseasecoalition.org/vte-toolkit. The toolkit is made possible in part through funding from Eisai, Inc.
About the Venous Disease Coalition
The Venous Disease Coalition (VDC) (http://www.venousdiseasecoalition.org) promotes the urgent need to make venous thromboembolism or "VTE" a major U.S. public health priority. The VDC is an alliance of leading health professional societies and patient advocacy groups that have united around a common goal: to improve the survival rates and quality of life for individuals with, or at risk for, venous disease. It is a division of the Vascular Disease Foundation (http://www.vdf.org), a national, not-for-profit section 501(c)(3) organization and is supported by the following national sponsors: Eisai Inc., BSN Jobst, AngioDynamics, BioMedix, Cook Medical and Juzo.
###