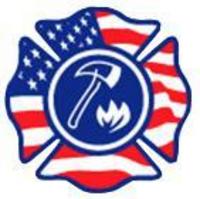 Shopping for Firefighter Gear and Fire Safety Equipment has just became a lot more enjoyable.
Neptune, NJ (PRWEB) October 29, 2010
After more than a year of research and development, All Hands Fire Equipment has just unveiled their state of the art, secure and improved Firefighting Equipment website AllHandsFire.com. With many new and innovative features, this cutting edge firefighting equipment portal will service many of the 1 million firefighters in the United States, as well as firefighters in Canada and internationally.
These brave men and women are outfitted and equipped with a variety of tools and personal protective equipment. A provider for much of this firefighting equipment is All Hands Fire Equipment, based in New Jersey. With the much anticipated launch of their new fire supply portal, All Hands Fire Equipment is now making access to this vital equipment much easier.
"We have placed a great deal of focus on making a firefighters shopping experience on our website efficient and easy", explains Scott Colarusso, General Manager and Co-Owner of All Hands Fire Equipment.
With several key features, such as the customers ability to sort thousands of products into various categories 'by price' and 'by manufacturer', the site caters to Firefighters and is a vital resource to all Public Safety Professionals who are seeking the most complete selection of personal protective equipment available.
Although over the last 10 years, All Hands Fire Equipment has established themselves and a top resource for common necessities such as firefighter helmets, fire boots, and firefighting tools, the new AllHandsFire.com does only cater to firefighters. This cutting edge public safety equipment portal also services a large customer base that includes Law Enforcement, Military, Industrial, Private Business, Educational Institutions, Rope Access, Arborists, Marine, Medical and many others. They also provide training and other services, including equipment repairs, silk screen, embroidery and more.
All Hands Fire Equipment has not only dedicated itself to improving the customer's shopping experience, they have also taken proactive steps to better the environment. They have moved forward in Going Green!
"We felt that it was extremely important to do our part and move in the direction of 'Going Green'. As an example, our 2011 Product Guide will be made of 100% recycled paper and printed with soy ink", Mr. Colarusso said.
All Hands Fire Equipment is now welcoming visitors to the new site which can be viewed at AllHandsFire.com. Customers, both life-long and new, are urged to take advantage of the special site launch promotions, unsurpassed customer service and competitive pricing on Fire Supplies and .
In 2010, All Hands Fire Equipment celebrated its tenth year in business. It's President and founder, Donald Colarusso, has been a firefighter in Southern Monmouth County NJ for over 20 years and has earned a significant nationwide reputation for training and sales of Fire Supplies.
###