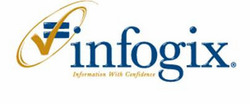 Financial Governance – Automated Reconciliation and Control
Naperville, IL (Vocus) October 28, 2010
Infogix, Inc. will host a webinar entitled, "Financial Governance – Automated Reconciliation and Control" on Wednesday, November 3, 2010 at 10:00am CST. Taylor Hawes, CFO of Intellectual Property & Licensing at Microsoft, and Sumit Nijhawan, Company Operations Leader at Infogix, will outline a financial governance framework comprised of automated controls, continuous monitoring, and automated account reconciliation.
Effective and efficient financial governance in most organizations is hampered by manual controls, ad-hoc monitoring, disparate systems, and data integrity issues. A few areas where these challenges present themselves are account reconciliation, inter-company reconciliation, journal entry adjustments, and fraud management.
As organizations face expanding compliance requirements and focus on achieving operational excellence, forward-thinking organizations will opt to replace manual and costly internal controls with automated reconciliation, automated controls, and continuous monitoring. This integrated approach to financial governance mitigates risk while facilitating oversight and organizational growth.
In this complimentary 60-minute webinar, attendees can expect to:

Identify the key governance, risk, and compliance challenges facing the office of finance.
Understand the three critical pillars of financial governance: automated controls, continuous monitoring, and automated account reconciliation.
Learn about the type and scope of these components to reduce risk, detect error and fraud, and gain continuous visibility.
Explore the strategies Fortune 500 organizations are adopting to ensure the value of their financial governance initiatives.
Taylor Hawes is the CFO for the Intellectual Property & Licensing group at Microsoft, Inc. Beyond the normal functions of CFO, he is also focused on developing a portfolio model to optimize the wide range of investments Microsoft makes relative to Intellectual Property.
Sumit Nijhawan is the Company Operations Leader at Infogix, Inc. He is responsible for supporting all company operations including customer development, customer acquisition, product development, marketing and asset management.
About Infogix, Inc.
Many of the world's largest enterprises depend on Infogix Controls to eliminate information errors. Infogix Controls are independent, automated and continuous. They can be deployed enterprise-wide across applications, platforms, and business processes. Infogix offers a powerful portfolio of software products and services (Infogix Controls Solutions) to monitor, detect, and prevent information errors. Since 1982, Infogix has been providing Infogix Controls Solutions to Global 2000 enterprises. Millions of Infogix Controls continuously monitor and assure the integrity of information in hundreds of enterprises everyday. For more information, call +1.630.649.6800 (U.S, Canada, and International), +44 124.267.4137 (UK and Europe), or visit http://www.infogix.com today.
# # #