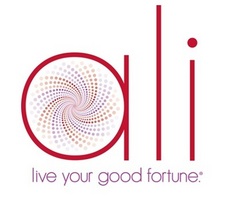 I am extremely honored to receive this award, and even more excited about the opportunities it will provide for me but also for the thousands of women entrepreneurs who I lead and mentor around the globe
Los Angeles, CA (PRWEB) October 28, 2010
Ali International (http://www.AliBrown.com), provider of education, resources, and community for women who want to start or grow their own business, today announced that CEO and founder Ali Brown was named one of Ernst & Young LLP's 2010 Entrepreneurial Winning Women. Ali is one of 11 exceptional women recognized throughout the country with this prestigious award.
The Entrepreneurial Winning Women program, which is in its third year, is designed to help accelerate the growth of high-potential businesses founded by women entrepreneurs. Launched in 2008, the program is conducted in collaboration with several organizations that empower women-owned businesses, including the Women Presidents' Organization, Women's Business Enterprise National Council, The Committee of 200 and Babson College's Center for Women's Leadership. For more information on the competition and executive leadership program, visit (http://www.ey.com/us/entrepreneurialwinningwomen)
.
The winners represent a wide variety of industries and were selected from a competitive pool of women entrepreneurs across the US by a distinguished panel of independent judges, including:

Howard Brodsky, Chairman and CEO, CCA Global Partners
Jeri Harman, Managing Partner, Avante Mezzanine Partners
Pamela O'Rourke, President and CEO, ICON Information Consultants
Vicki Raport, CEO, Quantum Retail Technology and Ernst & Young Entrepreneurial
Winning Women Class of 2009

Rob Scott, Vice President and Worldwide General Manager, Hewlett-Packard
"I am extremely honored to receive this award, and even more excited about the opportunities it will provide for me but also for the thousands of women entrepreneurs who I lead and mentor around the globe," said Ali Brown, CEO and founder of Ali International.
The Entrepreneurial Winning Women program has a track record of helping leading women entrepreneurs grow their businesses significantly by providing key resources and support.
"Over the past three years, the Entrepreneurial Winning Women program has grown into a highly competitive platform to help women entrepreneurs accomplish the key goals they have for their companies," said Maria Pinelli, Americas Director, Strategic Growth Markets, Ernst & Young LLP. "Ali Brown is an exceptional business leader with great potential, and we are pleased to honor her as one of this year's winners."
The Entrepreneurial Winning Women will participate in a customized program designed by Ernst & Young to catalyze their companies' growth by building and fostering critical relationships, enhancing leadership skills and expanding business know-how. Elements of this program include:

Identifying prospective sources for private capital, potential partners, strategic alliances, customers and suppliers
Expanding their knowledge about leading business strategies and practices tailored to high-growth companies
Providing informal, one-to-one guidance and support
Strengthening their executive leadership and business skills and identifying opportunities to grow and scale their companies through introductions to senior advisors and seasoned entrepreneurs
Increasing visibility for themselves and their companies through local and national media
The 11 Entrepreneurial Winning Women will also receive complimentary participation in this year's Ernst & Young Strategic Growth Forum. Dubbed by Forbes.com as one of the "Seven Get-Ahead Executive Retreats," the Strategic Growth Forum will bring together more than 1,600 of the nation's most successful entrepreneurs and business leaders to share growth strategies. The Winning Women will be introduced at a special luncheon ceremony and panel at the Strategic Growth Forum and will be provided with numerous opportunities to network at the event with successful entrepreneurs, senior executives and investors who can act as formal or informal advisors, provide access to capital and extend their extensive business relationships to the Winning Women.
About Ali Brown
Ali Brown is fast becoming regarded as the voice for women's entrepreneurial success. After launching her first business from her tiny New York City studio apartment in 1999, she has grown it into what is today a multimillion-dollar enterprise that ranked in 2009's Inc. 500 list of fastest growing private companies in the nation. Brown is the inspirational driving force behind a rapidly expanding multimillion-dollar empire that includes the Millionaire Protégé Club®, Ali Magazine, Ali Boutique, and SHINE, her annual conference for women. One of Brown's greatest joys is coaching budding entrepreneurs. She designed her Millionaire Protégé Club® to be the world's premier coaching club for those who would like to grow their businesses, or those who are ready to leave corporate jobs and become entrepreneurs. And Brown's annual live event SHINE (November 2-4, 2010 in Las Vegas, Nevada) is designed to inspire entrepreneurs to think creatively about marketing, and to take the smart risks that allow their businesses to thrive no matter what state the economy is in. Brown provides hands-on exercises and personal coaching at each of her events, where she has interviewed numerous inspiring women including real estate mogul and star of ABC's Shark Tank Barbara Corcoran, Baby Einstein founder Julie Clark, and Academy Award® winning actress Marlee Matlin. Over the years, she has cultivated a large and loyal following, with over 50,000 fans subscribing to her weekly ezine and following her on social media. When she's not traveling the world for speaking engagements or media appearances, Brown runs her business from her beachside home. She is a 2010 winner of the Enterprising Women of the Year award and was ranked on Forbes.com as the #1 woman for entrepreneurs to follow on Twitter. For more information visit http://www.AliBrown.com. Photos available upon request.
About Ali International
Ali International is devoted to helping women worldwide achieve financial freedom by becoming entrepreneurs and growing their businesses. Named one of the Inc. 500 fastest growing companies in the nation for 2009, Ali International comprises four brands: the Millionaire Protégé Club, Ali Magazine, Ali Boutique, and Ali Events, including their annual conference for women entrepreneurs: Shine. The Millionaire Protégé Club is an exclusive members-only club and coaching program for entrepreneurs who want to accomplish more in business and life. Ali Magazine is the glamorous quarterly publication that nourishes the mind, body and soul of female entrepreneurs. Ali Boutique is a chic collection of must-haves for working women from designer flip cameras to fun jewelry and hot new looks. Shine is a live conference for entrepreneurs delivering the very best in business and success strategies from Ali Brown in an inspiring and motivating environment. For more information visit ( http://www.AliBrown.com).
About Ernst & Young's Strategic Growth Markets Practice
Ernst & Young LLP's Strategic Growth Markets (SGM) practice guides leading high-growth companies. Our multi-disciplinary team of elite professionals provides perspective and advice to help our clients accelerate market leadership. SGM delivers assurance, tax, transactions and advisory services to thousands of companies spanning all industries. Ernst & Young is the undisputed leader in taking companies public, advising key government agencies on the issues impacting high-growth companies and convening the experts who shape the business climate. For more information, please visit us at (http://www.ey.com/us/strategicgrowthmarkets), or follow news on Twitter at EYSGM.
About Ernst & Young
Ernst & Young is a global leader in assurance, tax, transaction and advisory services. Worldwide, our 141,000 people are united by our shared values and an unwavering commitment to quality. We make a difference by helping our people, our clients and our wider communities achieve their potential.
For more information, please visit (http://www.ey.com).
Ernst & Young refers to the global organization of member firms of Ernst & Young Global Limited, each of which is a separate legal entity. Ernst & Young Global Limited, a UK company limited by guarantee, does not provide services to clients.
For Media Inquires Contact:
Shannon Donnelly
Account Executive
LCO - Levine Communications Office Inc.
1180 S. Beverly Dr. 3rd Fl.
Los Angeles, CA 90035
E. SDonnelly@LCOonline.com
T. 310.300.0950 x245
F. 310.300.0951
http://www.LCOonline.com
http://www.twitter.com/LCOonline
###