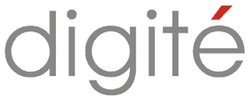 Mountain View, CA (Vocus) October 29, 2010
Digité announced the Beta availability of a new line of products called Swift. The first product in this line, Swift-Kanban, focused on enabling Lean software development on the cloud will be available for Beta testing by Dec 1, 2010.
Making the announcement, Mahesh Singh, Sr. VP – Product for Digité said, "We are witnessing a large shift in the way teams are working together to produce world-class software products using very innovative and light-weight methodologies, most of which are highly adaptable to meet the specific dynamics of the team. Kanban is one such enabler that is gaining a lot of traction amongst the software practitioners. Kanban is a system for visualizing work, making it flow, reducing waste, and maximizing customer value. The best thing about Kanban is that it can be adopted by any team and can co-exist, with any other process or methodology they are following."
"While our flagship product, Digité Enterprise, will continue to provide a comprehensive and compelling Agile Application Lifecycle Management solution to large and mid-sized organizations, we'll continue adding more innovative products through our Swift line of products to cater to various business challenges arising due to complex business demands", added Mahesh.
Providing more details, Digité Sr. Product Manager, Nitin Ramrakhyani, said, "Most teams are using physical Kanban boards to track their development start facing challenges when the team grows and functions from geographically dispersed locations. Swift-Kanban is aimed at such teams and provides a true virtual Kanban system using which the members can collaborate to build better software."
"Some of the key features of Swift-Kanban will include a visual Kanban Board, with color-coded drag-n-drop story cards, work-item classification, WIP Limits definition, workflow stages, T-do lists, Test and Defect Management as well as metrics dashboard and reports.
Swift-Kanban will be packaged in a refreshing Web 2.0 layout, with a host of collaboration and control features such as discussion threads, audit logs, attachments, rich text editing, notifications, Inbox, role-based security, etc to name a few and will be available as a hosted services on the cloud as well as an on-premise license, providing you anytime, anywhere access to your project data."
Swift-Kanban will be available to Beta users from Dec 1st, 2010. For more information or to register for participating in the Beta program, please go to http://www.swift-kanban.com. General availability is expected to be in early Q1, 2011.
About Digite:
Digite, Inc. is a leading provider of Agile Application Lifecycle Management products and solutions for the Global Delivery Model. Digité Enterprise, Digite's flagship product enables technology enterprises, big and small, successfully manage technology projects, products and applications. Digite facilitates successful collaboration between globally distributed teams. Available in both SaaS and on-premise models, Digite provides all critical functions needed by distributed software teams in a collaborative, integrated, web-based platform.
Digite is headquartered in Mountain View, CA.
For further information on this press release or other marketing inquiries, please contact marketing(at)digite(dot)com
###