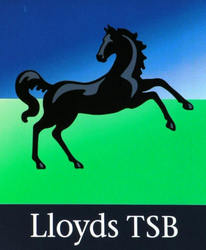 "We are making this commitment to our customers to help them build a nest egg"
(PRWEB) October 30, 2010
A 3 per cent increase to the market leading monthly saver gets a four star rating from Moneyfacts.
Lloyds TSB has increased the rate on its popular Monthly Saver savings account to 5 per cent AER/Gross, for a limited period only. All existing current account holders can enjoy this competitive fixed rate for 12 months on regular monthly deposits which are made by standing order of between £25 and £250.
Greg Coughlan, Lloyds TSB Head of Savings said: ''We know some savers want the reassurance of being able to access their savings readily. Our Monthly Saver account is specifically designed to allow customers to dip into their funds without penalty should that need arise, which is part of the market leading flexibility we offer to our customers."
''Developing a good savings habit is something we are really trying to encourage. That is why we are making this commitment to our customers to help them build a nest egg, and providing the added incentive of a further 3 per cent for a limited period.'
Key features:

A fixed interest rate for a year of 5.00 per cent AER/Gross.
The interest is paid on maturity.
Regular deposits from £25 to £250 each month by standing order.
Instant access to savings, without incurring any withdrawal penalties.
Unlimited withdrawals via the Lloyds TSB current account, although customers can only pay in once a month by standing order and cannot replace what they have withdrawn.
Lloyds TSB Current Account holders can open a Monthly Saver account either in branch or over the telephone by calling 0845 3002 758.
To help savers make the most of their money Lloyds TSB has created extensive useful savings content on its website. Go to http://www.lloydstsb.com and click on Advice and Guidance, Savings advice. The site is full of advice, information and useful planning tools. Users can also submit and share their own savings tips, to help other savers maximise their cash.
Notes to editors;

Funds withdrawn from the account cannot be replaced.
Standing orders on the account can be changed at any point during the 12 month period.
The Monthly Saver automatically matures into an Easy Saver account which includes a further 12 month bonus, currently paying 1.6 per cent.
Available to existing Lloyds TSB current account holders only.
This rate will be available for a limited period only.
###