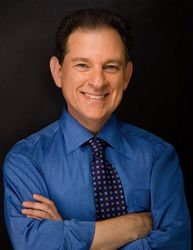 "What Joel taught us was phenomenal, it might sound like hype but it's not – what I learnt at this event will change the way I do business...forever!" – Daryl Fernandes, Ludger Ltd
(PRWEB) October 29, 2010
On Tuesday 26th October over 120 business owners met at Bicester's premier hotel to listen, learn and laugh with Top Media Coach to the stars and best-selling authors, Joel Roberts, and Award-Winning Business Coach, Author & Business Wealth Club founder Paul Avins.
"What Joel taught us was phenomenal, it might sound like hype but it's not – what I learnt at this event will change the way I do business...forever!" – Daryl Fernandes, Ludger Ltd
During his 2 hour workshop, Joel delivered world class content from his 'Language of Impact' Seminar which included...
1) How to distill your Unique Selling Proposition (USP) so prospects say "I want that!"
2) How to harness current media stories to get your business MASSIVE FREE Exposure
3) The 2 Must Have components you'll need to be positioned as an expert in your industry
4) How to overcome your fear about speaking to the media so you'll resonate confidence
5) How to get to the CORE message of your business FAST so people 'get it' when you speak
Joel actively worked with members of the club on-stage to teach them the power of a media friendly 30 seconds that would get them an additional 3 minutes of business-boosting exposure on either local or national platforms.
Joel showed members how to use their personal story to create compelling media messages to "grab them fast and keep them long", a skill Joel perfected whilst spending 5,000 hours as a top rated radio talk show host in LA.
He also educated everyone who attended about how 'the opportunity is bigger than ever before but the moment is briefer than ever before' and that unclear communication kills more great business ideas in today's world than anything else. After all, if you can't condense your message into 140 characters (Twitter style) then you have no chance of getting people to connect with you in the 24/7 on-demand media world we live in.
Paul taught business owner's attending the key concepts for thriving in today's challenging market including the 7 strategic and tactical functions of a successful business plus the 5 components of the business growth engine, models Paul has used with private coaching clients to generate over £100 million of additional sales and profits. Paul also coached everybody through the success support system offered by The Business Wealth Club that includes professional networking, business coaching & mentoring and local peer group support.
By the end of the meeting 11 new members had joined the Oxford and Newbury Business Wealth Clubs who hosted the Open Day.
For more information about The Business Wealth Club or to find your nearest club, go to http://www.thebusinesswealthclub.com
# # #