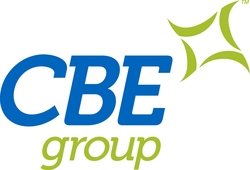 We understand that satisfied employees enthusiastically serve customers and perform at the highest levels each day. - Thomas Penaluna, President & CEO
Waterloo, IA (PRWEB) October 29, 2010
The CBE Group, Inc. (CBE), a leader in the debt collection industry, announced today that the move of its corporate headquarters to a larger facility is complete.
"A vital portion of CBE's strategic plan of Defining the future of debt collection is our dedication to employee satisfaction," said Thomas R. Penaluna, CBE's President, CEO and sole owner since 1986. "We understand that satisfied employees enthusiastically serve customers and perform at the highest levels each day. This high quality service translates into consumers who are treated with dignity and respect and ultimately satisfied clients," Penaluna continued.
The new facility provides better accommodations for CBE employees and also positions the company for future growth within its national footprint. CBE's new office location is located at 1309 Technology Parkway, Cedar Falls, Iowa.
CBE will continue to announce additional proactive, corporate debt collection initiatives that support the company's mission of Defining the future of debt collection™ in the months ahead.
About CBE Group
CBE has been in the accounts receivable management business since 1933 and currently employs nearly 1,000 people in five locations nationwide. Its corporate headquarters is located in Cedar Falls, Iowa, with additional facilities in West Des Moines, Iowa; Overland Park, Kansas; and Atlanta, Georgia. CBE was named one of the best places to work in the Waterloo/Cedar Falls metropolitan area the last seven years. CBE represents many of the nation's most renowned and respected organizations. CBE serves a variety of industries including healthcare, utilities, satellite, telecommunications, financial services, education and government. For more information, visit http://www.cbegroup.com.
###