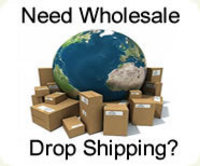 "With this range of quality organic foods, Bangalla is delighted to be setting a new level of drop ship service for online merchants" said Stuart Cutler, CEO of Bangalla. "With no minimum order levels, no drop shipping fees, and shipping of over 12,000 li
Seattle, WA (PRWEB) October 30, 2010
The Bangalla Organic Wholesale Club offers consumers a one-stop online shopping experience that delivers a huge variety of natural and organic products at 20-30% below traditional retail prices.
Our new drop ship program will be the largest in the area of natural and organic products and will allow anyone with an E-commerce site to carry our entire line. In addition they will receive wholesale pricing on all of our products.
Featuring over 700 brands in over 125 product categories, Bangalla Organic offers grocery and gourmet, personal & baby care, supplements and hundreds of products for an ecofriendly or organic lifestyle. Bangalla offers over 2000 gluten free and vegan items as well.
"With this range of quality organic foods, Bangalla is delighted to be setting a new level of drop ship service for online merchants" said Stuart Cutler, CEO of Bangalla. "With no minimum order levels, no drop shipping fees, and shipping of over 12,000 lines across the US, we have the range and the service to suit any e-retailer".
As part of its overall ecommerce initiative for e-retailers, Bangalla can also assist web site development and online marketing services. Organic Club Network stores are also available for entrepreneurs who simply want to focus on marketing their business rather than worrying about logistics and web processing.
For more information on Bangalla Organic Wholesale Club please go online to http://www.organicwholesaleclub.com or for wholesale trade/drop shipping enquires please go to http://www.bangalladistribution.com. Media and consumer enquiries may be addressed to info(at)bangalla(dot)com.
Bob Wolf
Marketing Director
Bangalla Organic Wholesale Club
http://www.organicwholesaleclub.com
http://www.bangalla.com
518-392-4553
# # #