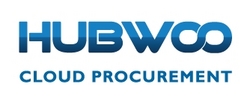 Paris (Vocus) October 29, 2010
Hubwoo (EPA:HBW), the world's leading provider of Cloud Procurement solutions powered by SAP® software, today announced financial information for Q3 2010, in accordance with the "European Transparency Obligations Directive" financial disclosure requirements.
Greg Mark, Hubwoo President & CEO commented: "We are pleased to announce record top line revenue for the third quarter of 2010 and continued positive EBITDA growth. This success is due to strong demand in the SAP customer base for our integrated suite of Cloud Procurement solutions, increased collaboration with the global SAP sales force, and a healthy global pipeline. Overall, we continue to be pleased with the financial progress the company has made and we look forward to continued organic growth."
Q3 2010 revenues showed very strong growth compared to Q3 2009 (+17%), with the Services component up 77%. The two sequential quarters (Q2 and Q3 2010) figures confirm continued growth (+5%). The significant growth in Services revenues reflected the continued successful first phase of large new customer implementations signed in 2010 as well as incremental services delivered into existing customers.
SaaS(**), the recurring component of revenue, was €7.1M. This represented 75% of the total quarterly revenue and showed continued growth quarter on quarter since the beginning of 2010.
The supplier component of SaaS revenue, after a 2009 decline due to the global economy, has been stable over each quarter of 2010 to date. The increase of new Suppliers on the Hub and increased volume will spur growth in this revenue component in the future.
Sales activity on both SaaS and Services continued to be strong in both the Americas and Europe
2. General description of the financial situation
EBITDA and EBIT
Unaudited estimates on P&L show that Hubwoo experienced a continued and improved level of EBITDA, evaluated at €900k for the Quarter (€1.3M in H1 2010).
EBIT was negative, at €-200k, after impact of restructuring costs of €300k.
3. Major Q3 2010 events
Significant customer contracts in the quarter included Boehringer, Ecopetrol, ENI, SIKA, and Yara.
Hubwoo formed a strategic global alliance with Bristlecone, who is part of the US$ 8.0 B Mahindra group. Together the companies deliver a complete Analyze-to-Pay business process, in all global regions, powered by SAP® software, in any deployment model: on-premise, hosted, cloud subscriptions, and hybrid models. This alliance brings additional flexibility to customers and provides SAP with a complete partner offering.
A milestone of 115,000 active businesses was reached on the Hubwoo Business Network collaboration hub in Q3 2010, up 85% from Q3 2009. Network critical mass is a core component of Hubwoo's future revenue streams as we move into areas of business networking, informational derivatives and financial derivatives.
About Hubwoo (http://www.hubwoo.com)
Hubwoo is the world's leading provider of Cloud Procurement solutions within the SAP community. The Company manages a business-to-business community with over 150 major international corporations as its customers (including 50 in the Global 1000) and over 115,000 active suppliers. Significant customers include Honeywell, Shell, Evonik, EDF, Nokia, Michelin, Henkel, Statoil, The Hershey Company, CONSOL Energy, EcoPetrol, Carl Zeiss, Burton's Foods, The Dow Chemical Company, ENI, and Graham Packaging. The Company has international offices in Europe, Americas and Asia and is a strategic partner of SAP and IBM.
Listed in Compartment C on the Euronext Paris Eurolist.
ISIN: FR0004052561, Euronext: HBW.NX, Reuters: HBWO.PA, Bloomberg: HBW:FP
Hubwoo Contacts
Rinus Strydom (SVP Marketing & Product Management)
Sergio Lovera (Chief Financial Officer)
Tel: +33 (0)1 53 25 55 00
E-mail: contact(at)hubwoo(dot)com
###