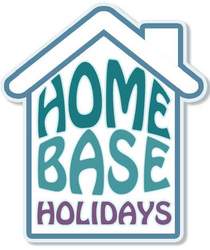 As a London based service, Home Base Holidays, is looking forward to welcoming many home exchange visitors to London for the Olympics 2012.
(PRWEB) October 31, 2010
Home Base Holidays is a membership service providing access to up-to-date home exchange offers for home-away-from-home vacations worldwide. Every type of home and location is available - from small studio apartments to large luxury villas; central London to the sparsely populated Australian Outback. Membership rates (£29 for one year or £39 for two years) have remained unchanged for 10 years and now, for a limited time, new members can enjoy even better value by entering the code, HOMEBASE30, when joining by 31 December 2010.
With many people having little money for leisure travel, one good reason for arranging a home exchange is the cost savings – no hotel bills to pay! There are, however, many more benefits to swapping homes:

Live like a local – experience different cultures first hand
Home comforts – your home away from home
Make new connections – meet new friends around the world
Flexibility – exchange cars, look after pets, water plants
Oh and ... it's fun and easy!
"Time has sped by since Home Base Holidays was launched in 1985", says spokesperson, Lois Sealey. "How members use the service has greatly changed – no more long waits for print directories and replies to exchange offers to arrive by mail. The Internet has made finding a home exchange simpler, quicker and cheaper. However, our commitment to offer a high quality service, to respond promptly to enquiries and to provide a wide choice of exchange offers, remains unchanged."
A common disappointment is that it's often impossible to tell how long listings are in circulation on home exchange sites. For this reason, Home Base Holidays listings are transparent, showing both members' join and expiry dates. Charging a modest membership fee and publishing only up-to-date listings ensures that all members are genuinely committed to arranging home swaps.
As a London based service, Home Base Holidays, is looking forward to welcoming many home exchange visitors to London for the Olympics 2012. With less than two years to go, now is a great time to start making plans for a home swap during this very exciting time in London. While others pay for expensive hotel rooms, you will be enjoying a rent-free vacation in a real London home.
About Home Base Holidays
Founded in 1985, Home Base Holidays is a long established home exchange service with offices in London and Bangkok and representatives in several countries. Home Base Holidays publishes a regular newsletter and blog, Travel the Home Exchange Way. The company also operates a home exchange service for the Guardian newspaper with listings available to all members.
Special Membership Offer: Join Home Base Holidays by 31 December 2010 (code: HOMEBASE30) for a 30% discount.
# # #