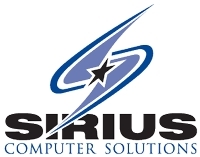 Our companies have similar core values, client focus and industry leading partners
San Antonio, TX (Vocus) October 29, 2010
Sirius Computer Solutions, Inc. (Sirius), a leading IT solutions provider in the U.S., today announced it has entered into an agreement with MSI Systems Integrators (MSI), an IT integration firm headquartered in Omaha, NE. In the agreement, Sirius will acquire MSI through the purchase of the company's stock. Both Boards of Directors have unanimously approved the agreement and upon shareholder approval the acquisition is expected to close November 30, 2010.
The merger recognizes that both Sirius and MSI bring significant value to clients and together can provide technology solutions that will strengthen their competitive advantage in a difficult economy.
Sirius is backed by 30 years of experience with a team of almost 700 employees providing IT solutions to thousands of companies. After the acquisition, Sirius will have proforma annual revenues exceeding $1 billion annually.
"Our companies have similar core values, client focus and industry leading partners," said Joe Mertens, president, Sirius Computer Solutions. "MSI also complements Sirius' strategic initiatives with innovative services, Technology Enablement Centers, and certified, experienced professionals in key technologies. The resulting company will have outstanding financial strength, national depth, unparalleled technical skills, and world class solutions from leading technology manufacturers."
MSI has been in business since 1994 and today has more than 400 employees. In 2010, they exceeded revenue growth goals by focusing on strategic IT areas including networking, managed services, project management and client asset management.
"The real winner here is the client," said Jim Simpson, president and CEO, MSI Systems Integrators. "We are impressed with Sirius' track record of industry leadership, recognition by technology innovators, and their suite of IT solution offerings. We look forward to providing our client's access to that type of technology innovation and focus."
About MSI Systems Integrators: MSI Systems Integrators is an IT integration firm that helps companies make their businesses better by providing IT optimization, virtualization, data center optimization, security, unified communications, and business continuity solutions. For more information about MSI, please visit http://www.msiinet.com or call 800-640-4674.
Contact Information: Teresa Mardesen, Manager, Corporate Communications, MSI Systems Integrators
Phone: 402-965-2394; Email: tmardesen(at)msiinet(dot)com
About Sirius: Sirius is a national IT solution provider dedicated to helping clients implement advanced infrastructure solutions that provide a competitive advantage and a positive return on investment. Sirius is backed by Thoma Bravo, LLC, a leading private equity firm. For more information about Sirius, visit http://www.siriuscom.com or call 800-460-1237.
Contact Information: Susan Griffin, Director, Corporate Communications, Sirius Computer Solutions
Phone: 503-430-6311; Email: susan.griffin(at)siriuscom(dot)com
All other company/product names and service marks may be trademarks or registered trademarks of their respective companies.
###